IndiQus Technologies Pvt. Ltd, a leading cloud business solutions provider for the services sector and enterprises, has acquired analytics firm Dartboard Analytics Pvt. Ltd, a top company executive told VCCircle.
IndiQus CEO Sunando Bhattacharya said that the Dartboard founders have agreed to merge in an all-stock deal. "The founders will join the IndiQus leadership team," he added.
Dartboard is IndiQus' second acquisition in the past two years. Last April, it had acquired shopping assistance start-up Amicus Technologies to beef up its infrastructure-as-a-service catalogue for enterprises and cloud service providers.
With Dartboard's acquisition, IndiQus seeks to enhance its product portfolio with the much-in-demand analytics solution for cloud platforms. "Initially, we had started working with the Dartboard team on a partnership model, but quickly saw tremendous synergies and decided to acquire them," said Bhattacharya.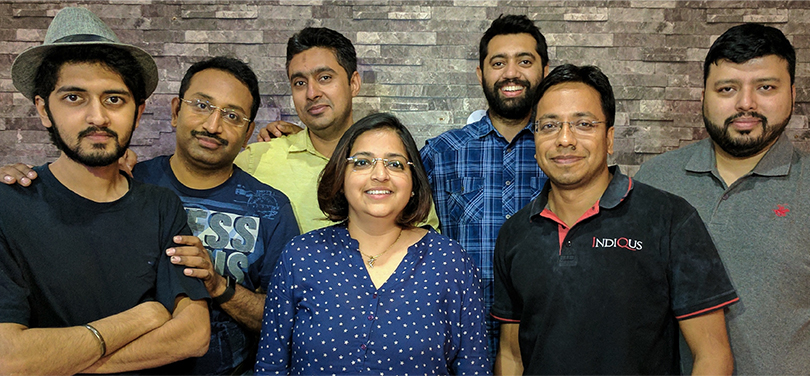 "With the merged setup, we now get to drive a converged vision for enterprise tech that goes much beyond software and into smart applications of technology," said Kshitish Purohit, one of the founders of Dartboard.
Dartboard, which was launched in February 2016 by Purohit, Rudraksh Kulshreshtha and Manan Vohra, offered predictive analytics and reporting solutions for small, medium and growing teams. However, Vohra had quit the company one month before the takeover by IndiQus.
Delhi-based IndiQus helps telcos and managed service providers run a multi-service cloud business using a 360- degree turnkey solution, besides providing technology and consulting services. The company was launched in 2013 by Bhattacharya and KB Shiv Kumar.
Bhattacharya, who had stints with Netmagic and Spectranet before founding IndiQus, said that the company is also launching apiculus CSP – a cloud business platform software that enables cloud service providers to sell anything-as-a-service and creates 360- degree customer engagement.
The cloud services space in the country has seen several deals in recent times, both in terms of equity funding and acquisitions.
While tech giant IBM had acquired Bangalore-based Sanovi Technologies Pvt. Ltd for an undisclosed amount, Wipro Ltd, the country's third-largest software services exporter, was in talks to buy US-based cloud services company Appirio Inc. for $500 million.
In December, Pi Datacenters Pvt. Ltd, which provides data centre and cloud services, had raised Rs 154 crore from Epsilon Venture Partners and an Australian private equity group in a Series A round.
Bangalore-based cloud services company Enterprise Nube Services Pvt Ltd had also raised $2.8 million from venture capital firm Accel Partners.