Bangalore-based Emflux Motors Pvt. Ltd has raised an undisclosed amount in angel funding from a group of investors to make what it touts as India's first electric sports bike, a top executive told VCCircle.
The investors include IIT Delhi alumnus and cryptocurrency expert Meher Roy; investment bankers Nikhil Arora, Meet Kanodia and Krit Sankalp; Nitish Singh, CFO of on-demand urban transport aggregator Jugnoo, and serial entrepreneur Risabh Gupta.
The company will use the funds to develop a high-performance electric motorcycle that will go into sales towards the end of next year, said Varun Mittal, CEO and co-founder of Emflux Motors.
The sports bike can reach 100 kmph in under 3.5 seconds and attain a top speed of 170 kmph. It also offers a commuting range of 200 km, Mittal claimed. "Its lithium ion battery would take less than 36 minutes to charge 80% from a DC fast charger," he said.
Emflux was founded by Mittal, an IIT Delhi alumnus, and Ankit Khatry, a graduate of Indus Business Academy. Mittal was chief growth officer at Jugnoo and worked with ecommerce firm Jumia in the past while Khatry worked with Jugnoo and CyberMedia previously.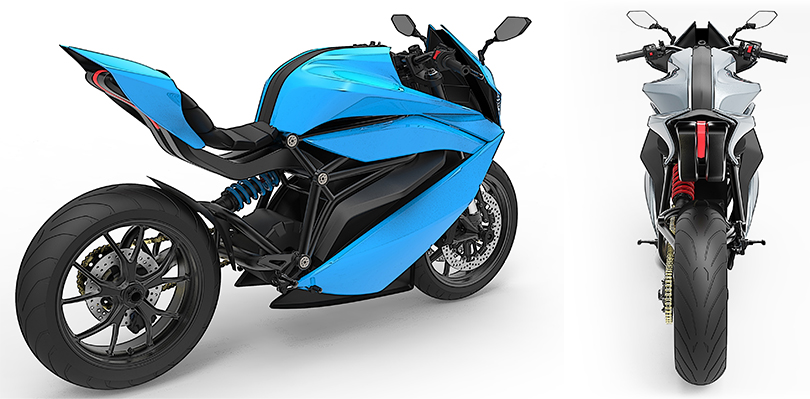 The company is developing the whole drivetrain technology and all the key components in house including motor and motor controller (Mosfet-based technology), battery pack, battery management system, charger circuit, electric vehicle supply equipment, chassis, swingarm, suspension, and transmission in addition to styling including body panels and lighting.
The firm is currently giving the final touches to its first prototype, which it plans to showcase at Delhi Auto Expo 2018.
The bike, which is priced at Rs 5 lakh, will hit the market from October 2018. Only 199 units of the first model—a limited edition offering—will be produced. Emflux plans to begin work on the designs of the second model from October next year. The second model will be a less-expensive electric motorcycle in the naked bike category, but with similar performance specs. The company plans to launch two variants of the second model—one at Rs 3 lakh in the 150 km range and another Rs 3.5 lakh model in the 220 km range.
Apart from the charging plug installed at the user's premises, the company plans to install different charging points across cities.
The country has seen the emergence of a number of electric motorcycle developers over the last few years. While most of them look to target mass market, Emflux chose to go the premium way in terms of performance and cost.
Ather Energy, which is working on India's first smart electric scooter, prices its first model S340 at around Rs 1 lakh while T6X, the first model from Tork Motorcycles, is priced at around Rs 1.25 lakh.
"Yes, we are on the high end among electric bikes in India. It's a limited production; so it shouldn't be a problem. Nowadays people are buying performance bikes a lot. We are confident that we will have a market. Moreover, our ambitions are not limited to the Indian market," Mittal said.
In one of the significant developments in the electric-vehicle segment in India, Hero MotoCorp Ltd, the country's largest two-wheeler maker, invested Rs 205 crore ($30.5 million) in Ather Energy in October last year. With the investment, Hero MotoCorp owns a 26-30% stake in Bengaluru-based Ather Energy, which had previously raised funding from Flipkart founders Sachin Bansal and Binny Bansal and US hedge fund titan Tiger Global.
In April, electric bike startup Tork raised angel funding from a group of investors led by Bhavish Aggarwal and Ankit Bhati, co-founders of cab aggregator Ola.
In May 2016, electric bike company Ampere Vehicles Pvt. Ltd raised funding from Infosys co-founder and former CEO Kris Gopalakrishnan and Venk Krishnan, CEO of NuWare. The duo—along with Vineet Agarwal, managing director at Transport Corporation of India, and former Wipro executive Sudip Nandy—invested $1.2 million in Ampere last year. The company also got the backing of Ratan Tata in July 2015.
Another player is YO Bykes, run by Mumbai-listed firm Electrotherm.
Mahindra Group has a US-based venture called Genze that is involved in the manufacturing of electric two-wheelers. The venture is separate from Mahindra Two Wheelers. Mahindra Group also sells electric cars through Mahindra Reva Electric Vehicles.
Like this report? Sign up for our daily newsletter to get our top reports.