From left to right : Abhinav Gupta (Investor) , Manish Kishore (Co-Founder & CTO) , Nitish Gupta (Founder & CEO)
Rootefy International Pvt. Ltd,  which runs building material megastore rootefy.com, has raised seed funding from Abhinav Gupta, director at Gurgaon-based real estate firm BNB Group, the company's founders told VCCircle.
New Delhi-based Rootefy, which was founded by Nitish Gupta and Manish Kishore in April last year, has received Rs 1.2 crore ($187,285). It will use the funds for infrastructure building, product portfolio enhancement, technology development, and team expansion, the founders said.
This is Abhinav Gupta's first investment in a startup, which is closely aligned with the space he is familiar with. He is, however, keen on investing in startups in sectors such as fin-tech as well, he said.
"Gaining from my experience in the construction industry, I believe that Rootefy will give a kick-start to change the unorganised sector to be an organised one," said Abhinav Gupta.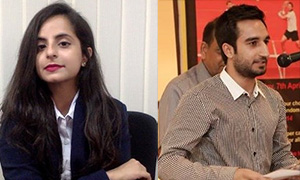 Drishti Pahwa and Adhiraj Mehra of investment bank AMDP Advisors led the transaction under their startup advisory brand called 'Moolah'.
Rootefy aims to ease the process of construction and consolidate the segregated market for the benefit of the customers, said Nitish Gupta, co-founder and chief executive, Rootefy.
Its products fall under various categories, including electrical, home automation, plumbing, bathroom, kitchen, tools, safety and security, and building materials. Besides, it also has products related to horticulture and solar energy. "We have products which not only take us back to nature but give us benefits of future technologies in addition to the main theme of construction material e-services," added Kishore, co-founder and chief technology officer, Rootefy.
The company has brought on board prominent brands including Tata, Kirloskar, Havells, and Godrej.
Over the years, Rootefy has built logistics support for deliveries within Delhi-NCR and expanded it to over 17,000 pin codes across India.
The company is looking to raise another Rs 20 crore ($3 million) in the next round for expansion, the founders said. It aims to focus on establishing its position in the western and southern regions of the country initially, and will make inroads in tier II and III cities where home building is a more common phenomenon, they added.
Nitish Gupta, who was catapulted to this business from his personal experience while renovating his home, founded Rootefy after graduating from DAV Institute of Engineering and Technology, Jalandhar. Kishore, who has over 20 years of experience across various sectors, has earlier been associated with companies like HCL and Allsec Technologies.
Other players in the space
Several building material marketplaces have emerged over the past two years and some of them have also attracted significant investor interest.
In July, Noida-based MOGLILABS Pvt. Ltd, which operates online business-to-business (B2B) industrial goods marketplace Moglix, raised $12 million (around Rs 77 crore) in Series B funding from International Finance Corporation (IFC), the private-sector investment arm of the World Bank, and Silicon Valley-based venture capital fund Rocketship. Moglix' existing investors Accel Partners, Jungle Ventures, Venture Highway and former executive of Twitter and Google Shailesh Rao had also participated in the round.
In the same month, Brick2wall Technologies Pvt. Ltd raised $200,000 (Rs 1.3 crore) in an angel round from a clutch of individual investors.
In September last year, Bengaluru-based BuildTraders, an online construction materials marketplace, raised $200,000 in a fresh round from existing investor Idein Ventures, a Dubai-headquartered early-stage venture capital firm.
However, a few startups in the space also had to shut shop. For instance, Buildzar.com, which was run by Gurgaon-based Glow Homes Technologies Pvt. Ltd, downed its shutters late last year as it could not generate enough revenues.
In March, Noida-based IndiaMART InterMESH Ltd, too, discontinued the retail B2B arm of its online business goods marketplace, Tolexo, due to flagging sales following the government's demonetisation move.