We keep talking about budget and allocation but what has been lacking for decades is an overarching vision for healthcare and an effective road map with concrete steps to achieve the same. If you look at the budgets presented from 2011, over 15-16 per cent of the allocation has remained unused at the end of each financial year.
The government should look from being a facilitator of health than being a provider.
A budget that can lay the framework for the below is what the Indian healthcare system needs on priority:
An overarching vision for healthcare roadmap for the Indian health system 
Overhauling the primary healthcare system that will reflect well on IMR and MMR 
Focus and awareness programs on preventive healthcare and early disease management to reduce cost burden 
Public private partnerships 
Effective implementation at an enormous scale
Allocations for regulation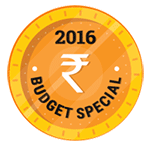 Mindful of the fact that diagnostics is the first step towards effective treatment, it is important that all our national health programmes recognise the importance of quality diagnostics. In order to ensure that quality diagnostics reach people through programme verticals, budgetary allocations to diagnostics is much needed. It is time that the government realises that the sector comprises largely of unregulated players. Anybody can open a laboratory today and start giving out reports and there is nobody to check if our citizens are getting the diagnosis they deserve. Today, accreditation is not mandatory and hence the onus of accuracy, quality or reliability of a test reports lies with a lab. Make allocations for such regulation in the budget. Empower national bodies like NABL to play a bigger role in regulating the most basic function of healthcare.
Tax relaxations and subsidies
The support from government in the form of tax relaxations and subsidies is rather limited. We do have the tax exemption for preventive diagnostic tests below Rs 5,000, which would have a positive impact on the demand side of the diagnostic market. However, many more interventions are needed on the supply side so as to reduce the costs of delivering diagnostic tests. Currently the taxation levied on necessary chemicals and technology increase the test costs, thereby making it inaccessible to most people. Some relief can be sought from the last year's reduction of duties on raw materials used in medical devices, but its benefit on diagnostics per se would be much limited. If the costs for life saving diagnostic tests have to be brought down and its benefits are to trickle down to the common man, reduction on taxation of lab chemicals would have a much more visible effect.
Public private partnerships
The government should also look at collaborating with private players to take quality diagnostics to towns and rural areas. Sufficient incentives and subsidies should be given to be able to sustain a presence in these areas, while offering the best services.
Facilitate innovations; design for India
There is so much talk around Make in India but our focus should be 'Design for India'. Today 90 per cent of research & development and innovations in healthcare are done in western markets, which need to be bought and adapted for the Indian consumer. Every technology that we import is meant for the western population and solves problems typically faced in their markets. The need of the hour is indigenous solutions created in India for problems faced by healthcare consumers in emerging markets. We need to 'Design for India' in India and actually manufacture anywhere.
Budget allocations that can boost such healthcare innovations can truly shape the future of the Indian healthcare system. 
Earmarked expenditure in shaping and consolidating fragmented healthcare markets like diagnostics is extremely crucial for ensuring better access to quality; especially in light of the fact that major part of the service supply comes from the private sector. It is important that the leaders from this industry are heard in the policy process where they can join hands with the government to spearhead more planned and regulated funds for health and healthcare.
(Ameera Shah is Managing Director and CEO of Metropolis Healthcare.)