Pune-based restaurant automation firm Devourin has raised an undisclosed amount in seed funding from Deepak Nathani, founder and chief executive of technology company Relfor Labs, Sivanandan Chettiyar, the startup's founder, told VCCircle.
Nathani, who is also co-founder and former COO of technology consulting firm Cybage Software Pvt. Ltd, has picked up 20% in Devourin.
Innobliss Solutions Pvt. Ltd, which runs Devourin, will use the funds to expand its operations across India, Chettiyar said.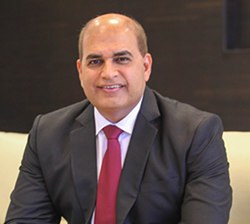 Launched 18 months ago, Devourin automates a restaurant's entire workflow and also offers business intelligence to clients. Its cloud-based platform connects point-of-sale systems, websites, tabletops and mobile apps. The firm has a central command centre that allows owners to control multiple operations from a single location, giving them an instant overview of the business across locations.
Devourin currently serves 35 customers across 200 outlets in Pune and Mumbai. Its largest customer is Rolls Mania, a Pune-based quick service restaurant chain that has 72 outlets across the country.
"We are looking to seal a couple of deals in Delhi, Bangalore, and Hyderabad," Chettiyar added. The company is targeting about 300 customers by the end of 2017.
The development was first reported by The Economic Times.
Devourin, which employs nearly 20 people, is also looking to raise Series A funding by October as it plans to tap international markets.
"We are currently in talks with some VC funds and are looking to raise nearly $2-3 million in Series A that will help us tap international markets like Singapore, Dubai, and London," Chettiyar said.
Food-tech major Zomato also provides automation services to restaurants. The listings firm had launched Zomato Base, a service that helps restaurants manage their operations from a single platform, in early 2016. Besides menu, inventory and recipe management, the platform facilitates online and offline payments.
Devourin is not the only startup Nathani has invested in. In September last year, he acquired 20% stake in car maintenance startup Demyto for an undisclosed amount. He had also invested in digital communications firm Ethosh.