Other | Credit: Shah Junaid/VCCircle
Delhi-based security services provider Security and Intelligent Services (SIS ) is gearing up to float its initial public offering to raise as much as Rs 1,000 crore (about $150 million).
Existing private equity investor CX Partners is likely to fully exit through the issue, The Economic Times reported citing sources familiar with the matter.
The PE fund had invested Rs 500 crore in the security services firm in 2012 for a 14% stake from DE Shaw. The firm could hire Axis Capital, Kotak Investment Bank and ICICI Securities as merchant bankers to manage the issue.
India to levy Google tax from June 1
The finance ministry has notified rules for the equalisation levy, which is popularly known as Google tax and was introduced in the Budget. The levy will come into effect from June 1. Only B2B transactions will attract this tax.
The levy of 6% will initially apply to payments for online advertisements made by Indian business entities to non-residents (such as Google, Yahoo, Twitter and Facebook) where the aggregate payment in a financial year to non-residents exceeds Rs 1 lakh, The Times of India reported citing an unnamed government official.
Paytm's payment bank to launch a bunch of services
One97 Communications Ltd, the parent of mobile payments and commerce platform Paytm, is hoping to launch its payments bank by August and launch a range of services.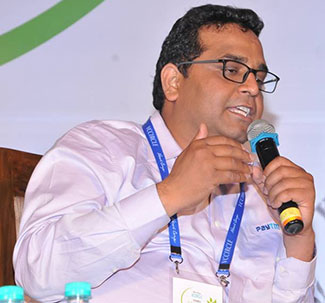 In the first year, Paytm Payment Bank Ltd will look to grow its business in 12 cities in northeast and central India. Smaller markets such as parts of Bihar, Madhya Pradesh and Uttar Pradesh will be high on the agenda, One97 founder Vijay Shekhar Sharma told the Mint.
The bank, which is 49% owned by One97 and 51% by Sharma, is also looking to launch a bunch of new products such as wealth management services, insurance and loans , said another report by The Economic Times.
Paytm, along with Reliance Industries, Bharti Airtel and Vodafone among others, had received in-principle approval from the Reserve Bank of India to set up payments banks last year.
Microsoft pitches for Skype-Aadhaar link
Microsoft Corp has offered to partner with the government on its Digital India initiative and is also understood to have suggested to the government to engage its Skype setup in the unique identification programme Aadhaar, media reports said.
The suggestion was made during Microsoft CEO Satya Nadella's visit to India on Monday. The India-born CEO of Microsoft met Prime Minister Narendra Modi and communications and IT minister Ravi Shankar Prasad during his visit.
The meetings revolved around open source policies and enhanced cooperation for cloud services in the government sector, the reports said.