Citibank has appointed K Balasubramanian as head of its corporate banking operations for the Indian subcontinent comprising India, Sri Lanka and Bangladesh, it said in a statement.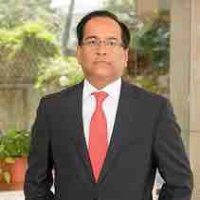 Balasubramanian joins the global banking major from HDFC Bank where he served as head of corporate banking since May 2016.
In his new role, Balasubramanian will focus on enhancing the growth momentum in corporate banking across the Indian subcontinent, while driving new initiatives around structured trade, commodities, payments and small finance banks for Citibank, the bank said. He will be based in Mumbai.
This will be Balasubramanian's second stint with the American bank. In his previous stint with Citibank, Balasubramanian spent nearly two decades with the multinational financial services firm. He joined Citibank in 1996 and moved to India's second-largest private sector lender last year.
Balasubramanian holds a Bachelor of Commerce degree from Kolkata University and is a member of the Institute of Chartered Accountants of India.
He will succeed Rahul Shukla, who has been heading the corporate banking operations of Citibank in India.