The government's shock move to scrap high-value bank notes to curb corruption and tax evasion will likely hurt the real estate sector hard as cash made up a large component of transactions.
Real estate market research firm PropEquity estimates that the value of residential properties across the country may drop by 15% to 30% over the next six months to one year.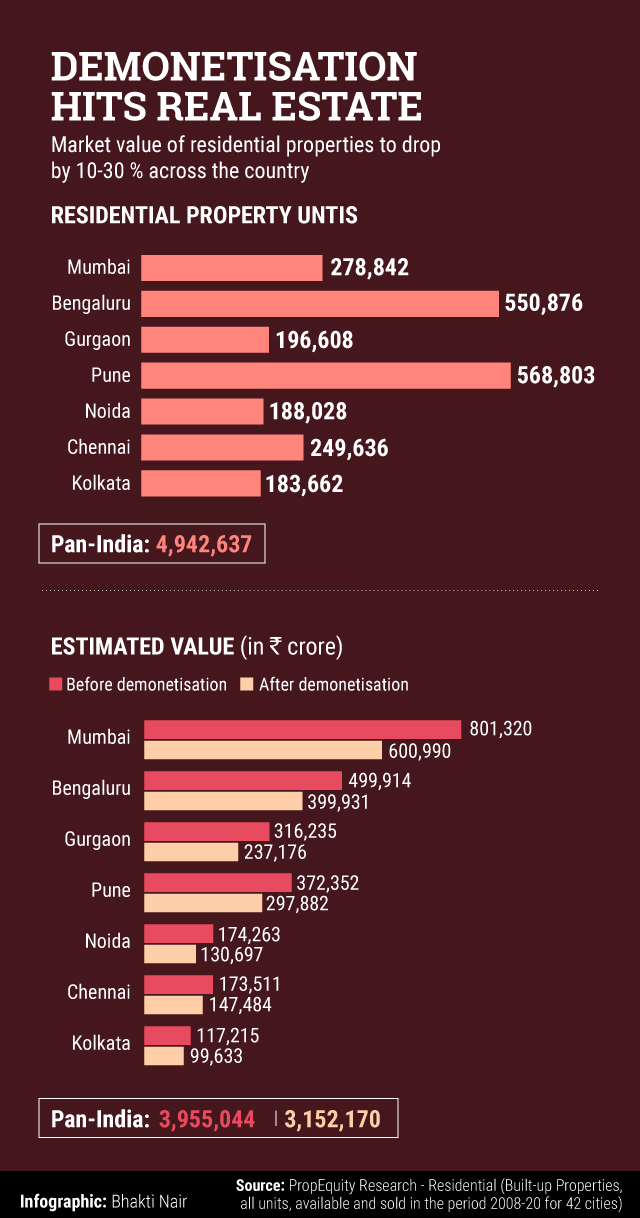 Industry experts, however, feel large diversified developers will weather this storm due to their presence in commercial real estate and little or no cash component involved in their deals.
Samir Jasuja, CEO and founder of PropEquity, said secondary market transactions, or resale deals, are likely to fall. 
"For every five buyers out there, there is only one buyer willing to pay all-cheque. And usually, people want to take at least 20% to 30% of the amount in cash, but this will now go away for the time being," he said. "There will be almost a complete stop in resale deals in the coming weeks as this move will take some time for the real estate sector to absorb."
Like this report? Sign up for our daily newsletter to get our top reports.