Online medical devices distributor Collateral Medical has raised $3.5 million (around Rs 22.5 crore) in its Series A funding round from homegrown private equity firm Carpediem Advisors Pvt. Ltd.
Collateral Medical will use the funds to strengthen its distribution capabilities, expand service network and upgrade IT, the Mumbai-based firm said in a statement.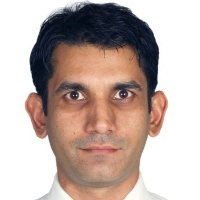 "The fund infusion will help us improve and enhance our capabilities to serve the medical community better," said Nikhilesh Tiwari, founder and CEO, Collateral Medical.
VCCircle first reported last week that Carpediem Capital was all set to make its debut investment in the healthcare sector.
Intellecap's investment banking group exclusively advised Collateral Medical on the deal.
Collateral Medical, which was founded by Nikhilesh Tiwari, is engaged in selling medical devices and consumables through its online platform. It focuses on supplying medical devices for doctors, clinics, and small- and medium-sized hospitals present in Tier II and III cities in the country.
"The company is delivering value to original equipment manufacturers in reaching end customers and is also providing a compelling proposition to the customers in the form of transparency, service and range of products," said Abhishek Sharman, founder and managing director, Carpediem Capital.
Private investments in medical devices space
The medical devices space in India is highly fragmented and depends significantly on imports. According to Espicom Business Intelligence, a healthcare-focused research firm, the size of India's medical devices market was $3.4 billion in 2014 and it is estimated to grow at a compound annual rate of 7.3% to $4.8 billion by 2019.
Chennai-based medical equipment manufacturer Trivitron Healthcare Pvt. Ltd, which is backed by private equity firms True North and Eight Roads Ventures, is the most funded player in the segment.
The past year has seen a string of deals in the space. In March 2016, healthcare-focused private equity fund India Life Sciences Fund II, which is advised by its investment manager InvAscent India, pumped in Rs 50 crore in medical devices maker Biorad Medisys Pvt. Ltd.
Four months later, TPG Growth, the mid-market and growth-equity investment platform of alternative investments giant TPG Capital, bought out a majority stake in Noida-based surgical suture needles manufacturer Quality Needles Pvt. Ltd.
Samara Capital Management Ltd backed Sahajanand Medical Technologies in December 2016. Samara Capital had pumped in about Rs 150 crore into Lotus Surgicals in 2013.
Notably, the government proposed some positive measures for the medical devices space in the latest Budget. It proposed new rules for regulating medical devices in a country where imports still form 75-80% of the total consumption of medical devices, equipment and consumables.
The rules for the sector will be internationally harmonised and this will reduce the cost of such devices, finance minister Arun Jaitley had said.