The two e-commerce properties of Network18 Media & Investments have a contrasting picture when it comes to profitability during the last financial year. While its online movie and events ticketing business BookMyShow made its maiden profit of Rs 1.4 crore, the television and online shopping business HomeShop18 slipped deeper into loss with a net loss of Rs 107 crore for the year ended March 31, 2012.
Both businesses are backed by venture capital and private equity investors. While BookMyShow recently raised fresh funds from Accel Partners, HomeShop18 is backed by private equity firm SAIF Partners.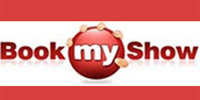 BookMyShow: The movie and events ticketing portal saw a sharp jump in revenues that almost doubled to Rs 29 crore, compared to Rs 16 crore in FY11 or the year ended March 31, 2011. This means the firm accelerated its revenue growth from just around 32 per cent during 2010-11 to 81 per cent in 2011-12.
This was accompanied by the firm (Big Tree Entertainment) clocking a net profit of Rs 1.4 crore, compared to the net loss of Rs 41 lakh in the previous year.
Given VCCircle's valuation of Big Tree Entertainment in the latest deal with Accel Partners (more on that here), the ticketing portal attracted a valuation of more than 9 times its latest annual revenues and over 182x its net profit. This will also set some benchmarks for other deals in the space. Unlike larger firms, tech startups like these are typically valued on the basis of their revenues. So the revenue multiple is a more tangible valuation ratio for other startups to watch out for, when they negotiate for investments in their own firms.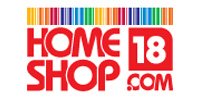 HomeShop18: The digital commerce firm, which draws a chunk of its business from the home-shopping network and runs an e-commerce portal, also saw acceleration in revenue growth with the turnover of TV18 Home Shopping Network (which runs HomeShop18) rising 35 per cent to Rs 90.9 crore for FY12 from Rs 67 crore.
But the pain point for the business lies in the fact that its net loss more than doubled to Rs 107.2 crore, compared to Rs 50.9 crore for the year ended March 31, 2011. This also implies that the loss of the company was more than revenues.
(Edited by Sanghamitra Mandal)