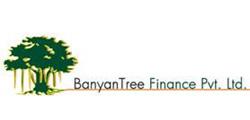 BanyanTree Growth Capital, a structured private equity fund, has raised just under $ 150 million for its second fund. BanyanTree Growth Capital II LLC announced a first close in July 2012 at close to $100 million and the fund expects a final close in April 2013. Commitments in the second round came from new institutional investors across Asia, US and Europe including some first time investors into India, it said
in a statement.
BanyanTree's fund has gained traction as it saw return of all its
major existing LPs like FMO and DEG, the development financial institutions of the Netherlands and Germany, respectively. The PE firm also received commitments from new investors like World Bank arm IFC and Overseas Private Investment Corporation (OPIC).
"We are pleased to announce the second close of BanyanTree Growth Capital II LLC in such a challenging environment. The Fund will stick to its earlier investment philosophy and focus on growth capital in the SME space for investments," said fund director Rajiv Servansingh from Mauritius. The Fund expects a third and final close in April 2013 or about a year after it first approached investors.
BanyanTree has completely invested the Fund I and now all new
investments will be made from Fund II. BanyanTree's investment portfolio includes companies such as Esskay Auto Finance Pvt Ltd, a Jaipur-based non-banking financial company (NBFC) that finances pre-owned commercial vehicles; Bhopal-based Dilip Buildcon Ltd, which is involved in EPC work for roads and bridges segment; Beaver Engineering, which manufactures industrial batteries.
BanyanTree has also part exited from its investments in Mumbai-based IT solutions provider Trimax IT Infrastructure and Services Ltd and GEI Power Ltd.
Related:
BanyanTree's second fund hits first close, reaches close to 100M
3i's Nikhil Gahrotra joins Banyan Tree Finance as director
(Edited by Prem Udayabhanu)