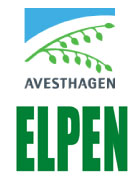 Villoo Patell-promoted Avesthagen Pharma AG (APAG) has signed an agreement with Greek life science company Elpen Pharmaceuticals to distribute its biosimilar AVDESP in seven European and six non-European countries.
These companies include Greece, Cyprus, Bulgaria, Romania, Croatia, Slovenia and Slovakia among others with a collective population base of over 70 million.
"It's an exclusive partnership for certain countries and non-exclusive for certain countries. We will supply the product to them while Elpen will market and distribute it," Dr Patell, chairperson of Avesthagen Pharma AG, told VCCircle.
The biosimilar AVDESP will be used for the treatment of anaemia resulting from chronic kidney disorders and cancer chemotherapy.
According to the company, the global sales in the segment is in excess of $2.5 billion. APAG has a portfolio of eight biosimilars and working with many other organisations to bring its products to the market.
"We should be able to see 5-6 similar deals by June next year," Patell said.
APAG is also working with different outsourcing organisations for its products including Syngene International for fill and finish and Kemwell Biopharma for contract manufacturing among others.
Banking on such deals, the company aims to clock revenue of $25 million by FY15.
APAG is a 100 per cent subsidiary and a spin-out from Avesthagen Limited. The company was incorporated recently along with two other entities Avesthagen Nutrition and AVA Seeds.
In another development in the group, Avesthagen Nutrition entered into a license agreement with an international specialty chemicals company for its 100 per cent vegetarian AvestaDHATM for animal feed application.
Avesthagen Ltd has interests in pharmaceutical, nutrition, diagnostics and agriculture. The company which was registered by Patell in 1998 and began its operations in 2001 has raised close to €100 million in equity (€60 million) and debt (€40 million) from marquee names such as Danone, Godrej Inds, ICICI Ventures, Jacob Ballas, and Cipla among others. It recently went through a major corporate restructuring.