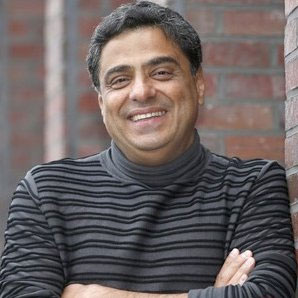 Media veteran Ronnie Screwvala has decided to put investment activities on the back burner and focus on scaling up his online education venture UpGrad.
The startup, which was launched in early 2015 with an investment of Rs 100 crore and is run by U Education Management Pvt Ltd, offers nine online courses in entrepreneurship, digital marketing, data analytics and product management for working professionals. Over the next one year, it plans to introduce another 20-25 courses.
"I have not made any fresh investments in the past two years. My entire focus is on our own ground-up business, and all our resources are going into UpGrad," Screwvala told VCCircle. He has, however, made a few follow-on investments in his portfolio companies.
Screwvala, who had set up his proprietary investment arm Unilazer Ventures in 2012 after selling UTV to Disney, has so far backed 30 startups, including Lenskart and Niki.Ai.
UpGrad founders, including Mayank Kumar, Ravijot Chugh, Phalgun Kompalli and Screwvala, have decided to build the edtech firm without any external funding. "Our personal resources are the only funding that the venture would be getting, and we will not be looking for external funds. We will be adding funds as and when needed," he added.
In June 2016, UpGrad CEO Kumar had told VCCircle that the company had spent 40% of the seed money. Subsequently, between August 2016 and January, Srewvala's Unilazer Ventures had pumped in Rs 14.5 crore into the startup, filings with the Registrar of Companies show.
UpGrad also expects to increase its student count to 6,000 by end-2017, and scale it up to 35,000-50,000 in the next few years.
Pitched against global market leaders Coursera, Lynda and Udacity, besides home-grown competitor Simplilearn, it may not be easy for UpGrad to carve out its own niche in the online professional courses space and achieve scale.
That, however, does not tempt Screwvala to shell out huge marketing dollars and discounting. Instead, he wants to maintain a healthy student ratio and ensure 95% online course completion rate.
"We track the course completion rates, and not sales. For massive open online courses, the completion rate is just 5% and, for us, that is unacceptable. We would also like to achieve net promoter score (NPS) of more than 60, and to maintain that balance we need to maintain our student ratio," he says. NPS above 30% is usually considered good.
Screwvala believes that the education segment does not burn as much cash as some of the other online businesses do, and should not be judged by the amount of investment a startup receives. "I do not think this is a segment where you require large amounts of funding to build a viable and scalable business. The people who are raising so much funding are going back to discounting and marketing. It does not work if you have too much of a sales approach. Education is not a sales job," he said.