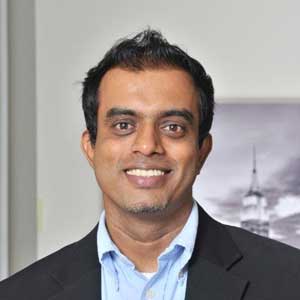 Switzerland-based Andiast AG, a software product development startup co-founded by Indian-origin entrepreneurs, has raised about $1.5 million in pre-Series A funding from former Swiss Post Solutions CEO Frank Marthaler and other investors.
The company will use the money for smartie.ch, its upcoming insurance policy aggregator platform for the Swiss market, Raghav Belavadi, founder and CEO of Andiast, told Techcircle.in.
As part of the transaction, Marthaler has become chairman of Andiast.
Smartie.ch, which will be supported by Andiast's product development centre in Delhi, is scheduled to go live on October 1. Smartie.ch aims to become the 'Tripadvisor' for insurance. It will bring insurance companies, agents and customers together on an online platform. It could be compared with Indian players such as Policybazaar, EasyPolicy and MyInsuranceClub.
In addition to Switzerland, St Gallen-based Andiast aims to take its insurance aggregation platform to Germany, Austria, France and India, added Belavadi.
"We are expecting annual revenue of $1 million for 2015 and are targeting $7 million for the next year," Belavadi said.
Andiast was founded in 2012 by Belavadi. Later, Shikha Bedi came on board as co-founder and India head. Prior to starting Andiast, Belavadi had senior management stints with Accenture, Hughes Network Systems, Infosys and Wipro. On the other hand, Bedi has worked with Bank of America and UBS Investment Bank before joining Andiast. Andiast also runs barebars.com, an online tool to rate, compare and analyse companies.
The 51-year-old Marthaler left Swiss Post after a 15-year-long innings. Prior to that, he worked with EDS Group.
Andiast has already hit the road to raise another $30 million (approximately Rs 200 crore) in Series A round of financing. It is in discussions with a Swiss telecom provider and a German venture capital firm to raise a part of that money. "We already have this telecom leader as a business partner and now they are also looking to invest in the firm," said Belavadi. Andiast is also keen to secure funds from Indian domestic investors in the Series A round. The firm claims to command a pre-money valuation of $44 million.
Boutique investment banking firm Instaura Consulting is advising Andiast for raising money.