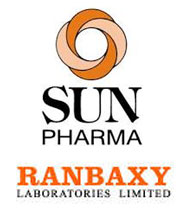 The Andhra Pradesh High Court has vacated its stay order on the proposed merger of Ranbaxy Laboratories Ltd with Sun Pharmaceutical Industries Ltd. The deal now awaits investigation of an alleged insider trading charge before the deal was made public as also other regulatory clearances such as those by the competition regulator.
The $4 billion deal, the largest ever in the Indian pharma sector which would create world's fifth-largest drug maker, had come under scanner given the movement in the Ranbaxy scrip ahead of the public announcement.
Andhra Pradesh High Court issued status-quo order on the proposed deal due to charges of insider trading in the run up to the public announcement of the deal.
The state court order was in response to a writ petition filed by retail investors who alleged insider trading in Ranbaxy shares before the announcement of the deal on April 7. The investors claimed that there was heavy trading of Ranbaxy stock just six trading sessions prior to the announcement of this deal. Silver Street, which is owned by Sun Pharma promoters, with prior knowledge of the deal, illegally profited by Rs 285 crore, the petition further alleged.
Ranbaxy's parent Daiichi Sankyo had contested the status quo order on merger arguing that the alleged insider trading and scheme of merger are two independent issues and the court cannot stall the merger for alleged insider trading. Separately, Sun Pharma had moved Supreme Court contesting this order saying the state court does not have jurisdiction over the matter as both Sun Pharma and Ranbaxy are based outside its territorial jurisdiction. 
The Supreme Court last week refused to put a stay on the Andhra HC's order but asked the state court to decide on the case within two days.
(Edited by Joby Puthuparampil Johnson)