Auto parts manufacturer Amtek Auto Ltd is looking to divest a significant stake to financial investors to raise capital, as part of its efforts to cut down its debt pile and infuse capital into the business.
The company, which defaulted on bond payments last year, is also looking to reorganise its business and offer board seats to the investors, the Mint reported citing vice-chairman and managing director John Flintham.
At the end of March, the promoters held 49.99% of Amtek. Flintham didn't specify what size stake will be sold but said it will be substantial.
DLF in talks to sell remaining DT Cinemas screens
DLF Ltd, which recently sold most of its multiplex business to PVR Ltd, is holding discussions with other companies to divest the remaining screens.
The deal to sell DT Cinemas to PVR was scrutinised by the Competition Commission of India (CCI), which asked the companies to exclude seven screens from the transaction. The initial deal was for 39 screens valued at Rs 500 crore but the revised deal was for 32 screens worth Rs 433 crore.
"Either we operate them [the remaining screens] ourselves, or we sell it to competitors of PVR. Those are the two paths we will follow. We are in early stages of our discussions with other players in this space," Sourabh Chawla, senior executive director of finance at DLF, told Bloomberg TV, according to a report in The Hindu Business Line.
I-T department mulls tax on startups for drop in valuation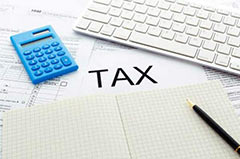 The income-tax department is considering imposing a tax on startups that have seen a decline in valuation recently on the ground that the first premium was more than firm's fair value, The Economic Times reported.
The report cited some unnamed tax officials as saying that Section 56 of the Income Tax Act confers on them the power to levy excess consideration, more than the fair value, against issue of shares.
The move is likely to affect only those investments made by funds not registered with capital market regulator SEBI and by angel investors, the report said.
Ice-cream maker JSF Holdings to sell 30% stake
JSF Holdings Pvt. Ltd, the Kochi-based company which sells ice-cream under the Uncle John, Lazza and Skei brands, is planning to divest about 30% stake in the company to raise capital for its expansion plans.
The company, which is the largest ice-cream maker in Kerala with over 75% market share, is looking to sell stake at an enterprise value of Rs 1,000 crore and has already appointed an investment bank, the Mint reported citing sources privy to the development.
Brothers Francis John and Simon John own about 50% stake each in the company, the report said.
Indian-origin businessman to start budget airline
Navdeep Singh Judge, a British businessman of Indian origin, is looking to float a new long-haul budget airline venture this year that will fly from London to Ahmedabad and Amritsar.
People Over Profit, or Pop, which is partly a crowd-funded airline, is expected to commence direct flights from London Stansted to India by October 2016, the Mint reported citing Judge, who is the chairman of Pop.
Pop has already raised £5 million from high net-worth individuals and is now seeking to raise another £5 million through crowd-funding to meet the requirements of British aviation regulator.
SoftBank Corp looks to sell more assets to bolster finances
Reuters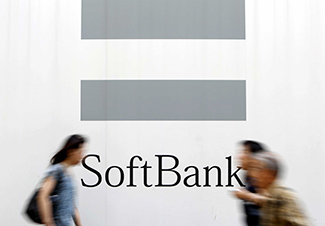 Japanese internet and telecom conglomerate SoftBank Corp, which has decided to divest some of its stake in Alibaba Group Holding Ltd, is looking to sell more assets as part of its efforts to bolster its balance sheet, Bloomberg reportedciting sources privy to the development.
The technology company, which is selling Alibaba stake worth about $7.9 billion, may also looking at selling its holding in Japan's GungHo Online Entertainment Inc and is already in talks to shed its investment in Finnish game-maker Supercell Oy, the report said.
SoftBank president Nikesh Arora is spearheading the move to re-examine the technology company's portfolio.
In India, SoftBank has backed firms such as Ola, Snapdeal and Housing.com.
Like this report? Sign up for our daily newsletter to get our top reports.