Delhi-based VAS Data Services Pvt. Ltd, which runs fashion e-commerce firm Yepme.com, has been in troubled waters with mass layoffs appearing imminent and salaries getting delayed for months altogether.
However, the company's co-founder and chief executive Vivek Gaur told VCCircle that he will "settle employees' issues in the coming 15 days" and Yepme has no plans of shutting down India operations.
Though Gaur didn't elaborate on how he planned to sort out employees' issues, he claimed that only 21 people have left Yepme so far.
"As for others, we are trying to place them in other firms, but the environment is bad. We are settling the issues individually. We don't want to do a town hall....we are too small a company for that," he said.
Several Yepme employees had alleged last month that salaries were unpaid for several months and people were being forced to resign so as to avoid payment of a proper severance package.
Gaur said the company was approaching breakeven in India in January, but demonetisation hit it hard as cash on delivery almost came to a stop. "We were hit during November, December and January, the peak season. We used to sell a lot of winterwear. Then, the whole market evaporated," he said.
"Usually, the sales are 40% higher during winter, but we ended up selling 40% lower," he explained.
To hedge against this slowdown, Yepme went global, and Gaur admitted that some employees were told to move out then to rationalise costs: "People have been with us for a very long time...We want an amicable solution."
According to estimates, Yepme had close to 170 employees before the firings started.
Global push
In February, Yepme joined e-commerce giant Amazon's global selling programme, under which its fashion products will be sold in key European markets like the UK, Germany, France, Italy and Spain.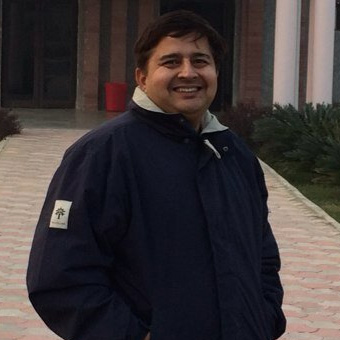 Gaur told VCCircle that Yepme's 1,500 products have gone live on Amazon's US site as well. The number is likely to swell to 3,600 by Monday. Besides, he also said the company was looking to raise some capital for its UK entity, Yepme UK Plc, and 3,600 of its products are live in that country as well.
"In the UK, pretty much everyone makes money. In India, the blood bath is too much--so if you can't beat them, join them. You can't beat an Amazon or Flipkart. You are anyway a seller on these. So we became part of their (Amazon's) global selling programme," Gaur explained the rationale for going global.
Finances in a mess
Yepme's last disclosed funding round was in September 2015, when it raised $28.6 million from Malaysia's Khazanah Nasional Berhad, according to VCCircle's data platform VCC Edge.
Prior to that, it had raised $32.5 million from Helion Venture Partners II LLC, Capricorn Capital Partners and Morpheus Media Fund in September 2014.
The firm was also reportedly in fund-raising talks with Japanese Internet conglomerate SoftBank in January 2015, which seemingly fell through.
Losses at the company have been mounting, with expenditure on the rise. The company is rationalising its digital marketing spend in the country, Gaur said.
In FY16, VAS Data Services posted net sales of Rs 104.1 crore and a loss of Rs 183.8 crore. In FY15, it registered net sales of Rs 81.4 crore and an annual loss of Rs 106.3 crore, according to filings with the Registrar of Companies (RoC).
Total expenditure has risen from Rs 187.9 crore in FY15 to Rs 290.3 crore in FY16.
Like this report? Sign up for our daily newsletter to get our top reports.