Sequoia Capital and Inventus Capital Partners have joined the most active venture capital investors in India in 2012. The year has also proved to be a good one for VCs as they have raised a record $1 billion-plus as dry powder over the past 13-14 months. Firms like Helion Venture Partners, Nexus Venture Partners and Kalaari Capital are among others who raised new funds.
Here is a look at the most active VC firms of the year.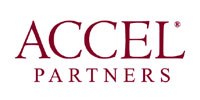 Accel Partners – 17 deals
The venture capital firm, which has backed companies like Facebook and Spotify, was aggressively deploying capital since it raised its third India fund of $155 million in late 2011. Accel completed 14 new deals and 3 follow-on rounds in 2012 across sectors like cloud, IT services, e-commerce, education, healthcare technology and even sports goods.
Accel continued to invest in e-commerce portals such as home décor e-tailer Zansaar.com and online jewellery store Bluestone.com. The firm also backed cloud solutions firm Enterprise Nube and IT consulting firm New Age Networks. It also invested $18 million in Bookmyshow.com, a leading movie and event ticketing portal, besides participating in Flipkart's mega round.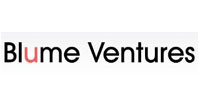 Blume Ventures – 16 deals
Early-stage venture fund Blume Ventures has been the most aggressive investor since 2011, leading a new pack of angel funds. Blume was founded in 2010 by Mumbai Angels' Sanjay Nath and Karthik Reddy, and launched a Rs 100 crore fund.
Blume has a tilt towards internet, mobile and digital media startups. This year's key investments included gaming companies HashCube, MadRat and Rolocule Games; e-commerce firms Sportsnest, CherishMaternity and Glamrs; digital content-based startups Mobstac, Reviews42 and Insieve; mobile apps companies 23spaces and United Mobile Apps, and online taxi booking site Taxiforsure, among others.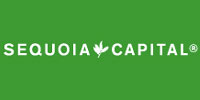 Sequoia Capital India – 11 deals
Sequoia Capital India's 2012 investments were much more focused on venture capital deals, rather than growth capital deals. The VC firm continued with some new bets on the e-commerce sector and invested in companies such as handicraft seller Shopo.in, mobile recharge portal Freecharge.in and online payments solutions firm Citrus Payments.
Sequoia also backed companies like Practo, which provides web-based clinic management system, and online education services provider Edusys. The venture firm also made bets on business intelligence firms Capillary Technologies and iCreate Software.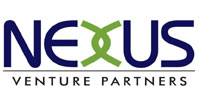 Nexus Venture Partners – 10 deals
The year 2012 was an eventful year for Nexus Ventures Partners as it announced the close of its third fund with commitments of $270 million, taking the assets under management of the early-stage venture capital firm to nearly $600 million. The firm continued investments across technology, internet, media, consumer and business services sectors. While Nexus made six fresh investments, rest were follow-on rounds.
Nexus, which had successful exits from cloud companies, being one of the early investors, made more bets on the sector and funded companies like CloudByte Inc. It also invested in SaaS company Helpshift and Datagres, a customer support solutions for mobile apps and data management firm. Nexus also backed vocational education firm TalentSprint and social media benchmarking platform Unmetric.
Tiger Global and Inventus Capital – 7 deals each
Tiger Global Management – 7 deals
Over the past three years, Tiger Global Management has emerged as the largest investor in the Indian e-commerce sector and continued its investments in this space with follow-on rounds in companies like Flipkart.com, Myntra.com and Commonfloor.com.
However, Tiger Global diversified its investments to firms like Play Games24x7, which owns and operates online rummy site RummyCircle.com; Freshdesk, the makers of cloud-based help desk software and Olacabs.com, which provides online cab/car rental services. It also backed home décor e-tailer Zansaar.com.
Inventus Capital Partners – 7 deals
Early-stage investment firm Inventus Capital raised $70.3 million for its second fund, which is targeting a corpus of $100 million fund. Inventus continued to invest across IT/ITeS, healthcare, education and mobile, with a portfolio of around 18 companies. Its deals included four new investments and three follow-on rounds.
Inventus backed online buying hub Power2sme.com, which provides the platform to obtain the best pricing for small and medium enterprises procurement needs; Credit Sesame, which owns and operates an online analytics engine that manages credit and loans; e-commerce portal Cbazaar.com and online car rental services company Savaari.com.
(Edited by Sanghamitra Mandal)