IFC continues to be the most active private equity investor in India in terms of volume while Bain Capital remains the largest investor in terms of value. Several other players, who also figured in VCCircle's 2011 list of most active PE investors, are present here as well including Standard Chartered Private Equity (both in value and volume) and Blackstone.
Besides the name mentioned below, players like CX Partners, Jacob Ballas Capital and Peepul Capital were also fairly active throughout the year.
VCCircle has placed three firms in the fifth spot while listing the most active PE investors by value as the exact quantum of the equity capital deployed could not be determined due to the rounds with co-investors.
Here is a look at the listing.
Most active PE investors (by volume)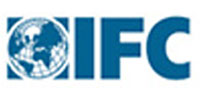 International Finance Corporation – 10 deals
The private investment arm of the World Bank Group continues to be the most active investor in India, with investments ranging from education to financial services to agribusiness. IFC closed 10 new deals in 2012 worth $144 million besides its fund-of-funds operations where it invests in private equity funds as a limited partner.
IFC made several investments in the public markets this year including $75 million in diversified financial services group Religare Enterprises, which would be one of its single largest transactions till date. Other investments included Educomp Solutions and Jain Irrigation Systems. It also continued to focus on bottom-of-pyramid financial services business with investments in microfinance institutions such as Equitas and Ujjivan.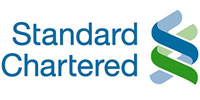 Standard Chartered Private Equity – 7 deals
The private equity arm of the London-headquartered bank Standard Chartered Plc continues to be one of the most aggressive investors in India. Standard Chartered Private Equity closed seven transactions in 2012, ranging from infrastructure to media and consumer to manufacturing. Given that SCPE invests from the bank's balance sheet, it enjoys flexibility in terms of deal size, structure and stage of the company.
The PE firm closed three investments in the infrastructure space this year – a sector that has gone off most PE investors' radar. StanChart PE invested in Karaikal Port, followed by a deal with port management services provider Ocean Sparkle. It also invested in Soma Enterprises in a mezzanine deal.
Other investments included Prime Focus, Inox India, Craftsman Automation and Varun Beverages (International).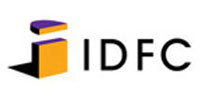 IDFC Alternatives – 6 deals
Infrastructure sector lender IDFC consolidated its private equity business this year under a single platform, IDFC Alternatives. The unit closed six investments across agriculture, education, healthcare, renewable energy and real estate.
The firm started the year by investing into Sahaydri Hospitals (where it bought ICICI Venture's stake) and Regen Powertech. This was followed by two deals in agribusiness – dairy firm Parag Milk Foods and Staragri Warehousing and Collateral Management, a company providing post-harvest management solutions.
It recently invested in Manipal Servicecorp, which would build and manage student hostels besides real estate projects in Pune.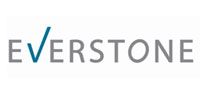 Everstone Capital – 5 deals
Everstone Capital continued its bet on India's consumer sector with investments salons, restaurants and education. The private equity firm consolidated its investments in restaurant firms Blue Foods and JS Hospitality, under Cuisine Asia. Then it roped in the Belgian family office Verlinvest SA (an investment company of the founding families of the world's largest brewer Anheuser-Busch InBev) as an investor in this platform which also acquired Singapore-based pubs and restaurants operator Harry's Holdings.
It also acquired a majority stake in R&R Salons, a Bangalore-based company that operates the YLG salon chain. Everstone's other investments were publishing house S. Chand & Company Pvt Ltd and agri-logistics company Sohan Lal Commodity Management.
Everstone also closed a real estate investment in Salarpuria Sattva's Hyderabad project Necklace Pride.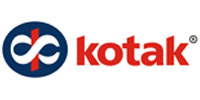 Kotak Realty Group – 5 deals
Kotak Realty Funds, with $811 million in assets under management, had a busy 2012. The firm invested in projects being developed by realtors like Parsvnath, Orris Infrastructure, Satguru, TDI and Akshaya.
Kotak Realty, which raised a domestic fund worth Rs 523 crore, in December last year, is also raising a $350 million fund from overseas investors.
Most active PEs (by value)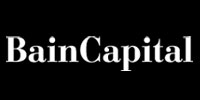 Bain Capital – $850 million
Bain Capital remains the largest investor in India in terms of value even as it closed a single transaction. The firm's investment in the business process outsourcing company Genpact was also one of the single largest PE investments in India. The firm also hit media headlines as its co-founder Mitt Romney won the Presidential nomination in the US but lost to incumbent Barack Obama.
The PE firm also raised $2.3 billion for its second Asia fund in July 2012 and wrote off its investment in kidswear retailer Lilliput as the dispute over accounting irregularities with its promoters continued.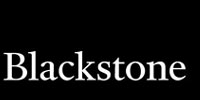 Blackstone Group – $385 million
The private equity giant remains one of the most active global alternative asset management players in the Indian market, with its real estate unit becoming one of the largest investors in office space in the country. In India's biggest commercial real estate deal, Blackstone picked up 50 per cent stake in Bangalore-based Embassy's portfolio of three business parks for $200 million.
Blackstone was also active in the capital market, building stake in Financial Technologies. Another investment was SH Kelkar & Company (SHK), a Mumbai-based maker of specialty fragrance and flavour ingredients. It also closed a $100 million deal for 12.5 per cent stake in International Tractors, the flagship of the Sonalika Group.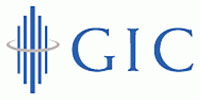 GIC Singapore – $345 million
The larger investment arm of the Singapore government closed several transactions in 2012 in sectors like healthcare, outsourcing, consumer goods and real estate. It picked up a minority stake in Vasan Healthcare Enterprise, an eye care chain, for $100 million. This was followed by a $72 million investment in listed consumer goods maker Marico.
GIC Singapore also co-invested in the largest private equity investment of the year – in Genpact, along with Bain Capital. Along with a developer, Brigade Enterprises, it also won an auction to buy and build a 9.5 acre property in Whitefield, Bangalore.
Temasek – $240 million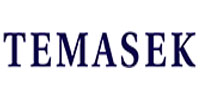 The smaller investment arm of the Singapore government, which has been the more active investor in India, also continued deal-making even after losing its long-time India head Manish Kejriwal. Temasek closed two investments with the $3.4 billion Godrej group, which has businesses ranging from real estate to consumer goods. In January, Temasek bought 4.9 per cent stake in the FMCG firm Godrej Consumer for $135 million, followed by $105 million in Godrej Agrovet, a subsidiary of Godrej Industries and involved in agribusiness.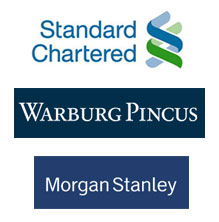 Standard Chartered PE, Warburg Pincus and Morgan Stanley – $200 million-plus
In the fifth place, there are three PE firms which closed deals worth over $200 million. But the exact quantum of their investments could not be determined as some of the deals were with co-investors. Here's a quick look at all three.
Standard Chartered PE: SCPE invested in seven firms, as listed above. While it invested $195 million equity in its six deals, the PE firm also invested $70 million in Soma Enterprises through a mix of convertible bonds and non-convertible debentures.
Warburg Pincus: One of the first private equity majors to start India operations, Warburg Pincus has been a fairly aggressive investor over the past 2-3 years. In 2012, it completed the buyout of Future Capital Holdings, which was later renamed Capital First, for $156 million. It also completed its first investment in the internet space after a decade and led a $32 million round in online classifieds player Quikr. It also led a $50 million round in NBFC AU Financiers, along with the existing investor IFC.
Morgan Stanley: Stanley Infrastructure Partners paid $212 million or Rs 1,200 crore to buy a majority stake in Continuum Wind Energy. The wind energy firm, promoted by IIM-Ahmedabad classmates Arvind Bansal and Vikash Saraf (of Essar Group), aims to have a capacity of 500 MW. Continuum started operations by acquiring the Kutch-based wind farm assets of the European power generation major Vestas.
(Edited by Sanghamitra Mandal)