Girish Mathrubootham, founder and CEO Freshworks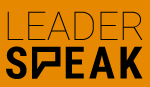 Within eight years of its launch, Chennai-headquartered Freshdesk has gone from offering a single product to challenging the giants of the Software as a Service (SaaS) industry such as Zoho and Salesforce.
Founded by Girish Mathrubootham and Shan Krishnasamy in 2010, the cloud-based customer support software firm now has more than one lakh clients and 1,000 employees.
Last year, it rebranded itself as Freshworks Inc - an umbrella firm for its suite of business software products including Freshdesk, customer relationship management software and other new launches including IT support and call centre services.
With nine acquisitions to date, Freshworks is one of the top buyers in the Indian startup ecosystem. It also attracts more venture capital than any other Indian SaaS firm, having raised $149 million so far.
Currently valued at $700 million, Freshworks could well join the unicorn club - startups valued at $1 billion and above - this year.
In an interview to VCCircle, co-founder and chief executive officer Mathrubootham talks about why the company is not planning to go public anytime soon, his outlook on profitability and whether Freshworks can sustain annual growth of more than 50%.
Freshworks launched several products last year. What are you looking forward to this year?
Yes, last year was a big year for us as we changed from a single product company to a multi-product company. Apart from Freshdesk - our first product - we had launched [IT support service] Freshservice, our second product, four years ago.
When we decided to launch many more products, we rebranded the company last year from Freshdesk to Freshworks. We launched four new products soon after. This is the beginning of the next phase of our journey and we want to show how we can win as a global multi-product company.
Freshservice is already significant to us in terms of revenue. Freshsales [its customer management software] has also crossed 5,000 customers. We are excited about our new transformation.
You are taking on bigger companies in your domain like Zoho and Salesforce. Are you well-placed to take up those challenges? Do you need more capital?
Zoho is the only company to have done it [become an Indian SaaS firm with lakhs of customers globally] and I had worked with them for a decade. I was very much in the driving seat there while they scaled up, and learned a lot.
If you look at the business matrix, our investors like Tiger Global and Google tell us that we are much more efficient than our US competitors in terms of capital invested or the revenue generated per dollar spent.
Your assumption is that every new product will require new funding while we are cross-selling to our thousands of customers who are already using our new products. Our overall customer acquisition will only go down.
How successful has the cross-selling been so far?
Freshsales was the first product we could cross-sell. Around 30% of our Freshsales customers are our existing Freshdesk customers. We have seven products and are looking at all these products taking off.
We don't have specific targets as to what percentage of our customers should come from existing customers. We also want new customers to come through our new products and then go on to buy our older products like Freshdesk or Freshservice. This will be a cross-pollination and we are working to provide a unified customer experience.
You are up against profitable companies that have been around for almost two decades? How far away are you from profitability?
We are not worried and are growing at healthy rates of between 50-100% year-on-year and will stick to it. We are well-capitalised. We are not actively looking for funding and we don't need more money now.
As for profitability, we keep our own internal metrics. Our burn rate is four to five months of new cash generation. We have kept it that way for last three to four years.
Whatever net new revenue we bring in this month, our burn is four months of that amount. We can become profitable in four months. We look forward to maintaining our leadership position with Freshdesk and Freshservice and making sure our new products get a good foothold in the market.
From a much bigger revenue base, can you keep growing at 50-100% even with the new product launches?
If there is one thing we have done consistently over the last six to seven years, it is that we have maintained our growth numbers and hit our targets. There is no reason to believe that we wont be able to achieve this in 2018 as well. Our business is predictable for the most part. Till now we have not had any big surprises in terms of misses.
As you grow, is the thinking and culture changing? Are you becoming more conservative? How is the second tier of leadership shaping up?
Does it look like we are becoming one [a conservative company] with our product launches? We are getting more aggressive; (it is) not blind aggression.
We have gone for sustainable growth. Anybody can spend $100 million in one year - it is not the company we want to build. We have a firm grip on what works well for us. We are not and we never thought we would be a one-trick pony. We knew our foundation and our execution is on top of that.
I feel a lot more stronger than say in 2014 or 2015, where we were going through the high growth phase without enough hands on the deck. There were not enough people in the leadership team to take care of all the growth. Now we feel a lot more confident.
Do you have any plans for an initial public offering (IPO) in the next two to three years? Also, your first investors came on board almost seven years ago. Any exits on the horizon?
We don't have any need for capital and hence no plans as yet [for an IPO]. If anybody wants an exit, we are ready to oblige them.
When the company is doing good, there is always money available. There are always many investors who want to put in money. Only when the company is in trouble do exit clauses come into play.
Our first-round investor, Accel Partners, invested even in our latest round. They are putting in more money rather than thinking of an exit. We have a lot more time and our investors have much longer than a window of six to seven years for exits.
Would you call Freshworks a mature and successful company as of today?
These are adjectives I don't care about. From an Indian startup viewpoint, we are one of the fast-growing, scaled-up startups.
From a global standpoint, we are still considered as a reasonably successful startup that still has a long way to go.
We have acquired nine companies. Not many B2B startups in India have done that so far. We don't plan to acquire companies but when we find good products and teams, we go ahead. We don't have targets.
This interview is part of the LeaderSpeak series in which leading investors, PE and VC fund managers, entrepreneurs, I-bankers and law and advisory firm partners share their insights on the deals and the startup ecosystems.