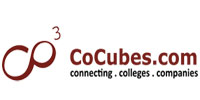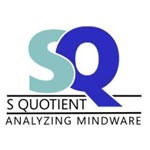 Gurgaon-based student engagement and campus hiring platform CoCubes Technologies Pvt Ltd has recently acquired Noida's S Quotient Analyzers Pvt Ltd, a competence benchmarking and skill assessment firm, for an undisclosed amount. Post-acquisition, CoCubes will leverage S Quotient's skill assessment tools, processes and services for pre-hire and readiness assessments of college students.
Founded in 2007 by Harpreet Grover and Vibhore Goyal, CoCubes is backed by Ojas Venture Partners and works by signing MoUs with placement departments who are charged an annual fee. Recruiting companies pay CoCubes on 'per campus' basis. However, there is no individual student registration on CoCubes.
S Quotient was set up by former IIM professionals in 2006, offering skill assessments in telecom, financial services, IT/ITES, retail and education domains and for various functions like technical, sales and operations.
The site of S Quotient is no longer functioning but an announcement on the site states: After an amazing journey with SQuotient, we have become a part of the CoCubes.com family with effect from April 18, 2012. This integration gives us stronger wings as a single firm with a vision to create an equal opportunity for every student by helping him connect with all the right dots to build a career. We shall look forward to working with you in our new form and capabilities in campus hiring, assessments and student engagement.