Teamology Softech and Media Services Private limited has recently announced their expansion plans projecting a revenue of 15 Cr, the company claims to have already touched 38 percent of the target by August end 2023. Based out in Kolkata, the co-founders Gulrez Alam and Badshah Ansari have said that they have identified 'hotspots' to reach the target revenue for FY23. The company purportedly has served over 200 clients after it was launched in th3 year 2020.
"We believe to have a strong media base in major cities such as Kolkata and around Delhi NCR and in the future our domestic expansion is aimed at penetrating markets in Mumbai, Uttar Pradesh and Bangalore while the global hotspots which we have identified are USA, UK and Dubai", says MD Gulrez Alam.
"Global expansion is an aspiration that we eyed from the day we envisioned shaping Teamology, we are grateful that our India expansion has been smooth. As we foresee an uptrend in global recognition of digital Public Relation, we are foraying into vertices and locations which project high potential of business", adds Gulrez.
"Our hirings are going to be expansive and we are going to invest on manpower growth", adds co-founder Badshah Ansari.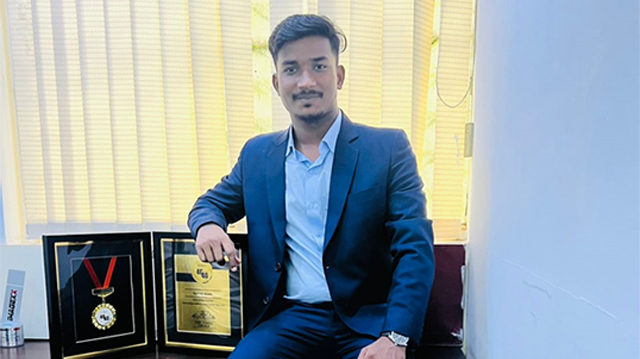 With an yearly growth of over 30 percent, the Kolkata based company has started venturing into the foreign markets and is now setting its sights on increase in revenue and a strategic global expansion plan targeting key "hotspots."
Teamology has set up an establishment in Dubai to manage overseas operations and has been aggressively hiring across geographies. Recognizing the significance of the Middle East as a hub of economic growth and innovation, the agency established a presence in Dubai, serving as a gateway to the region. The move is aimed at solidifing Teamology's commitment to global expansion to tap into the diverse market of the Gulf Cooperation Council (GCC).

In conclusion, Teamology the media buying agency stands at the forefront of an exciting and transformative period in the world of Public Relations. With visionary leadership, a dedicated team, and a steadfast commitment to excellence, the company has not only achieved remarkable success in India but is now poised to make a significant impact on the global stage.
As Teamology PR embarks on its journey of strategic expansion, reaching for new horizons in Dubai and key international markets, it remains steadfast in its mission to redefine the PR landscape. The company's innovative approach to digital PR, coupled with its impressive growth trajectory, positions it as a leader in the industry.
Brand Solutions is a marketing initiative for posts. No VCCircle journalist was involved in the creation of this content.