Tata Sons Ltd, the holding company of the diversified Tata Group, has appointed Shuva Mandal—who has been with law firm Shardul Amarchand Mangaldas & Co for around two years as partner and head of M&A practice—as group general counsel.
The move comes a day after Tata Sons hired veteran investment banker and Aditya Birla Group's chief strategy officer Saurabh Agrawal as chief financial officer.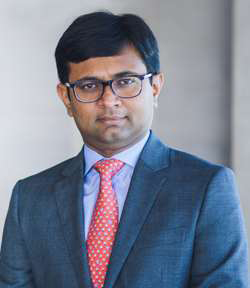 Mandal will join Tata Group with effect from 1 July 2017, it said in a statement.
He will replace Bharat Vasani who will take charge as legal adviser to Tata Sons chairman N Chandrasekaran.
Vasani has been with Tata Group as general counsel for around 17 years.
"Mandal brings wide-ranging legal experience and energy to this important role as group general counsel," Chandrasekaran said.
"The time he spent at India's top legal firms has given him a ringside view of different legal strategies. His long experience of working with multiple Tata companies in the past will hold him in good stead in his new role," Chandrasekaran said.
An alumnus of National Law School of India University, Bangalore, Mandal began his career with law firm AZB & Partners as an associate in 2000. In 2015, he moved to Shardul Amarchand Mangaldas & Co as partner and national head for corporate, M&A and private equity practices.
"It has always been an enriching experience working with the Tata group as an adviser. Now I look forward to playing a bigger role under the guidance of Chandrasekaran," said Mandal.
"Mandal has advised the Tata group in various capacities when he was with AZB & Partners and Shardul Amarchand Mangaldas & Co and hence knows the group's DNA well," said Arti Mashru, founder of consulting firm LexBlurb.
"While Shuva's resignation leaves us saddened, we are pleased to know that he will be joining the highly regarded Tata team," said Shardul S Shroff, executive chairman, Shardul Amarchand Mangaldas & Co. "The TATA Group has been our client and we have a strong and extensive relationship with the group. This relationship will only strengthen with Shuva's move to the TATA Group," Shroff said.