Tata Steel Ltd, world's 11th largest steel producer, is in the news because of the decision to look for options to exit its UK business. The rot in the steel sector may be deeper as many global firms are reeling under stress due to mega acquisitions they made during the years of growing global demand.
The situation has changed with low demand and surge in cheap Chinese shipments arguably being the prime reasons for governments putting in their weight behind domestic manufacturers to prevent panic. While the UK government is talking to investors to take over the assets of Tata Steel Europe, which owns steel assets in the UK, the Indian government has extended the safeguard duty on select steel imports by two-and-a-half years and is evaluating other protective measures including a bailout package.
Here's a look at some of the global deals starting 2000 and how they are faring.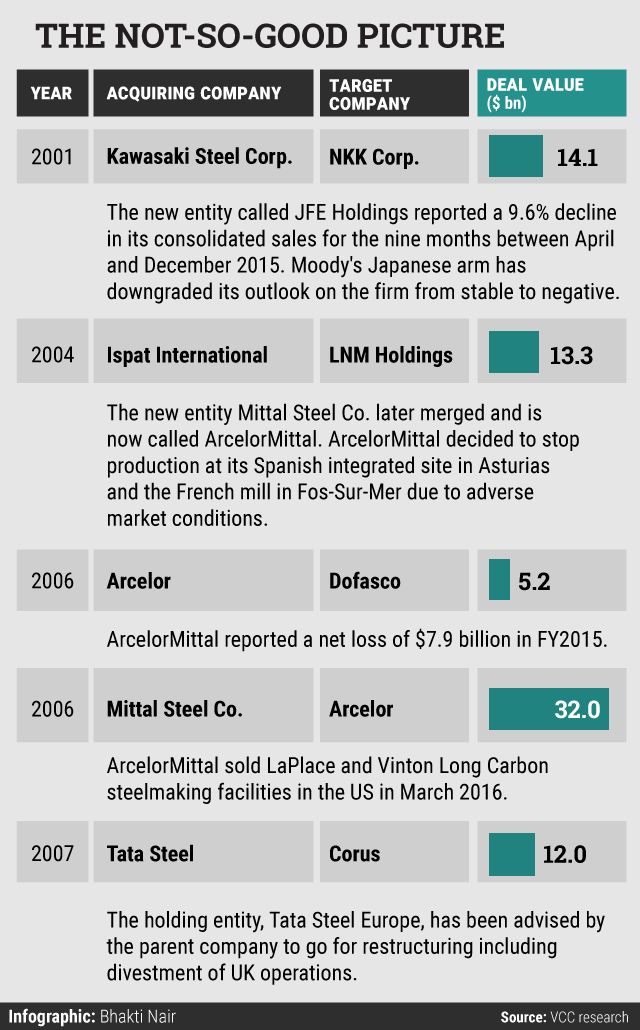 Note: This story has been republished with corrected data.