The number of startups that got funding this year fell more than a fourth from last year as investors tightened their purse strings, according to a report from VCCEdge, the data research platform of News Corp VCCircle.
The total disclosed value of funding deals for startups dropped 44% from a year earlier, show the data collated until 16 December.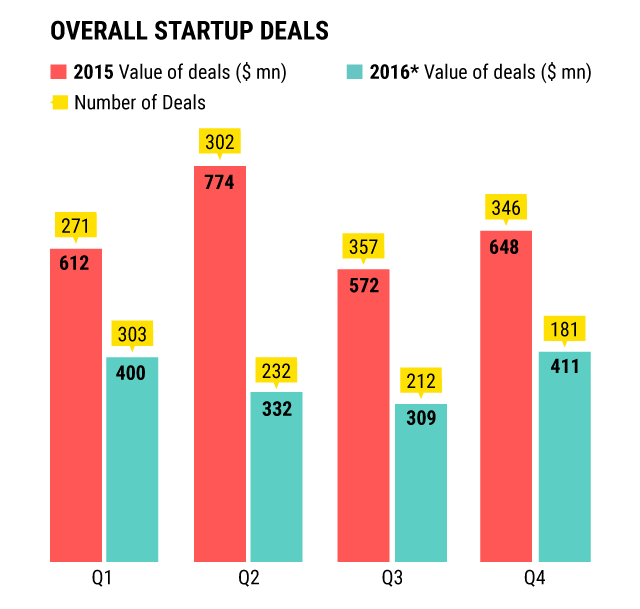 Nita Kapoor, CEO of News Corp-owned The VCCircle Network, said the decline in deal volume is not surprising considering that the slowdown started in the first quarter itself.
"It's a question of macro-economic indicators; inflation was high and consumption was not picking up. We were anchoring on a good rainfall and it happened and we thought the markets will pick up. And the markets did pick up; business accelerated due to Diwali. But then came demonetisation and now the next two quarters look bleak," she said.
In terms of sectors, technology startups led the funding numbers across major cities—Delhi-NCR, Bangalore, Mumbai, Chennai and Hyderabad. Startups in the consumer staples sector came a distant second when it came to raising funds.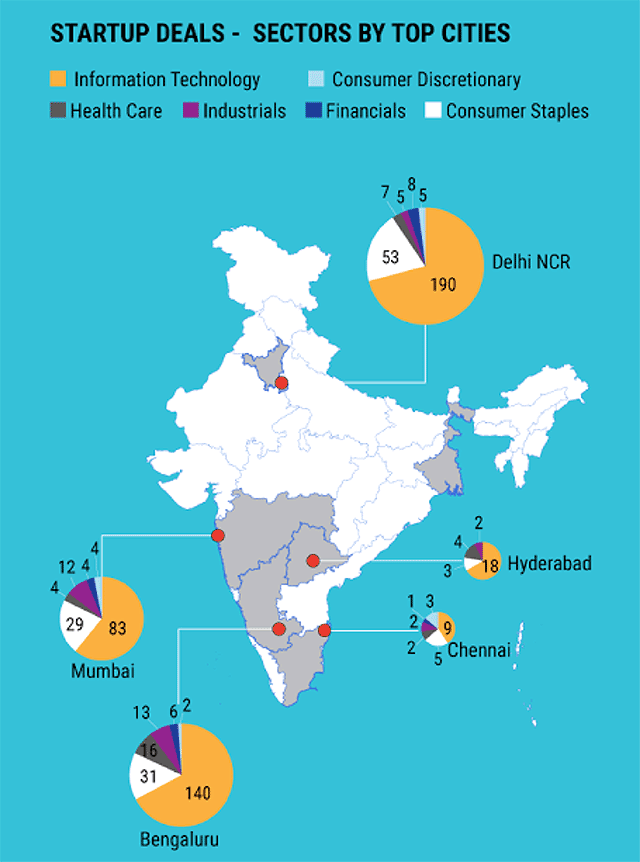 For a detailed analysis of investments and average deal value across sectors and some top exits, view the full report here.