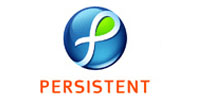 Pune-based Persistent Systems Ltd has acquired NovaQuest, a product lifecycle management (PLM) and search-based technology solutions company from Dassault Systemes America Corp, for an undisclosed amount, the company informed the Bombay Stock Exchange.
The acquisition will help Persistent Systems to expand its PLM practice, strengthening its existing partnership with Dassault Systems and growth in North America. The NovaQuest team will join Persistent Systems in helping expand the company's expertise in PLM and Dassault Systèmes' Enovia PLM and Exalead search-based applications.
Founded in Jan 2009, NovaQuest sells and supports Dassault Systemes' leading PLM technologies for improved product design and development.
Persistent Systems operates as an outsourced software product development company globally. It designs, develops tests, deploys, supports and maintains software systems and solutions. The company was founded in 1990 by Anand Deshpande, a B. Tech in Computer Science and Engineering from IIT Kharagpur.
It had raised two rounds of venture funding in 2000 and 2005, and was listed in 2010.
Last year in Oct, Persistent Systems acquired  'rCloud', the cloud platform business of Doyenz, Inc. through its step-down subsidiary in the US.
Both rCloud and NovaQuest deals were handled by the in-house team and Persistent did not hire any investment banker for the transactions.
Last month, SAIF Partners invested around $10 million to pick 2.8 per cent in the company as previous investor Norwest Venture Partners kept pressing part exit button its investment. Norwest had sold 4.6 per cent stake for Rs 90.4 crore ($16.5 million), of which 2.8 per cent was picked up by SAIF Partners. Norwest made around 4.2x on its latest round of stake sale.
Another investor in Persistent is Gabriel Venture Partners, which holds 4.8 per cent of the public listed firm.
(Edited by Prem Udayabhanu)