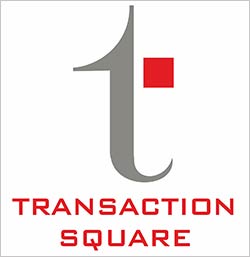 Husk Power Systems Inc, a renewable energy startup engaged in rural electrification and power generation, has raised $5 million (Rs 27 crore) in a Series A round of funding from existing investors Bamboo Finance, Acumen Fund and LGT Venture Philanthropy. Acumen Fund and Bamboo Finance led the Series A financing. Other existing investors Draper Fisher Jurvetson and CISCO will remain invested in the company having converted their existing investment to equity capital.
The US-based entity is associated with Patna-based Husk Power Systems Pvt Ltd which develops and implements biomass waste (rice husks, straws and other crop straws etc.) gasification process for generating electricity and distributing power directly to rural households through an off-grid network.
Formed in 2007, the company has successfully installed 80 mini-power plants that serve over 200,000 people in more than 300 villages.
"While Series A financing positions HPS to exponentially scale its modular energy solution, it is paramount to understand that such scaling would be practically impossible without the right mix of capital that consists of equity and debt capital and equally importantly grant capital necessary to address systemic issues like training rural employees, and discovering a low-cost smart metering and grid solution", said Manoj Sinha, co-founder of Husk Power Systems.
With the new equity capital, Husk Power aims to rapidly expand its operations in rural India and East Africa and power the lives of over 10 million people in rural areas. The company is also looking to raise up to $4 million of term loan to support its expansion.
"HPS continues to demonstrate the commercial viability of providing affordable electricity to low income communities. We believe their model can be replicated in many countries. We are excited about their progress and investing in their ongoing growth," said Jean-Philippe de Schrevel, CEO of Bamboo Finance.
Sachindra Rudra, director of Acumen Fund India said: "This additional investment represents an important step in Husk's evolution as it continues to scale and provide affordable and reliable electricity across rural areas that need it most."
HPS formed a strategic partnership with Shell Foundation in 2008, which will continue beyond this fund raise, and received grant funding. The company also partnered with Overseas Private Investment Corporation to secure a low rate term-loan in June 2012.
"Through constant innovation in technology and operations, HPS has managed to crack a micro-grid based model of rural electrification that can be scaled globally. This new funding will enable the company to take a significant step towards expansion commensurate with the scale of the problem. Through our local presence and networks around the world and especially in India and East Africa, LGT VP looks forward to supporting HPS in its ongoing growth journey", said Wolfgang Hafenamayer, managing partner of LGT Venture Philanthropy.
The company's expansion strategy will focus on leveraging its core competency of providing low cost renewable energy at community scale by utilizing a mix of AC mini-grid powered by biomass power plants and DC mini-grid powered by solar power.
Husk Power also plans to replicate its model in multiple locations by finding partners and expanding its 'franchise' network in different geographies.
"This financing strengthens and validates the growing confidence in the market opportunity for rural electrification and in using an ecosystem approach. We plan to continue to build on the platform we have created over the past five years," said Gyanesh Pandey, the co-founder and CEO of Husk Power Systems.