Religare Enterprises Ltd is selling its US-based private equity and venture capital management arm Northgate Capital to London- and Dubai-based private investment firm The Capital Partnership (TCP), as it continues to consolidate its business.
The financial services company, controlled by billionaire brothers Malvinder and Shivinder Singh, had picked a majority equity stake in Northgate in 2010. It did not disclose the amount that it would get from the stake sale.
California-based Northgate had assets under management (AUM) of $4.8 billion as of April 1, 2016. Valuation of public listed PE fund managers in the US varies significantly between 3 per cent and 20 per cent of AUM.
This implies Northgate may be valued well over $140 million in the transaction. A part of the stake is held by its existing management and that too would be acquired by TCP.
Religare had acquired a 70 per cent stake in Northgate Capital for an upfront payment of $84 million (Rs 390.3 crore) in December 2010 in addition to a contingent performance-based payment. Two years ago, it hiked its holding to around 82 per cent for an undisclosed amount.
Religare had also acquired a majority stake in a separate alternative investment platform Landmark Partners for $170 million six years ago. These apart, Religare is a key investor in South- and Southeast Asia-focused healthcare PE firm Quadria Capital and has 26 per cent stake in Indian angel fund YourNest.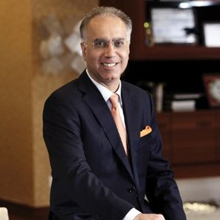 Sunil Godhwani, chairman and managing director, Religare, said: "Given the future growth potential that India offers for a diversified financial services platform like ours, we have taken a strategic view to consolidate and refocus our energies on our existing lending and other domestic businesses."
For Religare, it adds to business exits that have happened in the recent past. In November,Religare said it will sell its majority stake in the Indian asset management joint venture Religare Invesco Asset Management Company to its foreign partner Invesco Ltd.
Early last year, Religare had sold its stake in its life insurance JV. Bennett, Coleman and Co Ltd, the Indian media conglomerate better known as the Times Group, acquired Religare's stake in Aegon Religare Life Insurance Co Ltd while foreign partner Aegon hiked its holding to 49 per cent.
Founded in 2000, Northgate manages money on behalf of institutional and private investors in North America, EMEA and Australia. The firm makes both direct company venture capital investments and indirect company investments by investing in venture capital and private equity funds.
It invests in funds in developed markets, including North America-, Europe- and Japan-based private equity funds, and North America- and Europe-based venture capital funds. Within the emerging market arena, it invests in funds in Asia, emerging European countries and throughout Latin America. In effect, it acts as a Limited Partner or LP to other PE and VC funds.
Northgate's AUM has risen 60 per cent from $3 billion when Religare bought 70 per cent stake in the firm.
TCP has a 12-year-old relationship with Northgate and its managed funds collectively represent one of the largest investors in the Northgate funds. The proposed acquisition will build on TCP's growing venture capital and private equity investment portfolio, which currently accounts for around 25 per cent of its assets.
But Northgate will retain its investment and operational autonomy from TCP.
Ali Ojjeh, managing partner of TCP and an existing member of Northgate's Limited Partner Advisory Board, will assume the additional role of chairman of Northgate. Hosein Khajeh-Hosseiny, a member of Northgate's management committee, will continue to lead the firm as managing partner and CEO.
Following the closing of the transaction, Ojjeh and Khajeh-Hosseiny will participate as members of the Northgate Investment Committee, together with Brent Jones and Thomas Vardell, two of the co-founders of Northgate.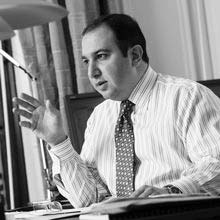 Ojjeh, managing partner and co-founder, TCP, said: "Technology remains a significant driver of global economic output and growth and we believe that expanding our commitment to Northgate will help our investors capitalise on the growth opportunities in one of the world's major hubs for innovation and entrepreneurship."
Founded in 1998 by Ahmed Ben Halim and Ojjeh, TCP has offices in London and Dubai. Prior to co-founding TCP, Ojjeh worked with Goldman Sachs in New York. In 1996, he relocated to Morgan Stanley in London where he managed client portfolios at Morgan Stanley Asset Management.
Ben Halim was previously head of asset management at Saudi International Bank (SIB) in London and was a member of its management committee. Prior to joining SIB, he was a resident advisor at the Saudi Arabian Monetary Agency.
For TCP, the deal was led by Ojjeh and Amy Harvey, head of legal and compliance; Casey Gordon, head of private equity and business development; and Tim Savage, CFO. Paul, Weiss, Rifkind, Wharton & Garrison LLP acted as legal advisor to Religare. Morrison & Foerster LLP served as legal advisor to TCP.