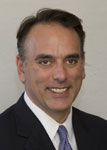 Chicago--based McNally capital is an investment firm that addresses the private equity needs of family offices and high networth individuals (HNIs) with two core businesses: a $75 million US based buyout fund that makes controlled investments in US based firms that have an opportunity to leverage India, and second, managing private equity assets of family offices worth $150 million.
Their family office clients, numbering over 100 and located either in US,India or the UAE, are looking to invest in Indian funds, fund of funds with an India focus and also at making direct investments into companies. It is currently working on a $150 million healthcare focussed private equity fund for India, with an NRI family as the main investor. VC Circle's Shrija Agrawal spoke to John P.Rompon, Managing Partner, McNally Capital, on their India plans. Rompon's association with India goes back to 20 years, when he was the CEO of Brigade Corporation, a General Atlantic Portfolio Company based out of Hyderabad. Excerpts:
How is McNally's strategy in India evolving?
As a buyout fund, we will take control positions in companies that can leverage India either as a "sell to" or "deliver from" destination. We could subsequently look at those firms making acquisitions abroad. We believe that there is a trend of Indian companies making acquisitions in the US. We see an opportunity where our portfolio companies can be acquired by Indian companies. Our experience in India would be helpful.
Secondly, as for our managed account business, our family office clients like to make investments in India, either in the funds which have an India focus, fund of funds with an India focus or directly in Indian companies. At the moment we have 106 families in our system and many of them are interested in investing in India or have already made investments in the country. We have not invested directly in India till now.
What do you think about the India story? How do you see that unfolding?
I am very bullish on India and have been for several years. My bullishness does not come from an interest in labour arbitrage, rather from a first hand observation of the talent and skill level that's available from the work force. India has an advantage over several other developing countries.
Private equity is still at a nascent stage in India. We don't see many controlled transactions. Do u think that India will transition to a mature buyout market?
I think the balance of trade between India and the rest of the world will revert to positive from its current negative, and I believe that liberalisation of the foreign direct investment will encourage control investments. One challenge is that within India, the best companies are family controlled and these families are typically reluctant to give up control. So the first stage in the process may be that domestic or foreign investors are allowed to take economic control of Indian companies but not take governance control. It goes on to say that even if the investors own more than 50% of the shares, they won't necessarily be able to control the board. The second phase would be that would permit domestic or foreign investors to take both economic and governance control.
Any particular deals that you are working on right now in India?
Yes, the areas that interest us are principally in the health care area and in business services. We are currently working with one of our investors who wants to set up a private equity fund focused on health care opportunities in India.
well I can't identify the investor for you. I would just describe this as an Indian family that's been in the US for the past 20 yrs and is working to establish in India.
And how big would be this healthcare focussed private equity fund?
The fund is targeted to be $150 million.
Talking about current fund raising environment, do you think its easy to raise funds right now?
No, it's not easy to raise funds right now, but it's a great time to invest.
Any value picks that you are seeing in India right now?
The best time to invest historically has been recessionary period and a negative GDP growth. So in the US we have negative GDP growth now, which is an outstanding time to invest. Within India there is no negative GDP growth, and it is expected to grow at 6 to 7%. Since it's a slow and a tedious growth rate (for a growth market like India), it is an attractive opportunity to invest in private equity in India.
I don't pretend to understand the public markets in India or elsewhere but within private equity I do think this is an attractive time to invest and the sectors that are particularly attractive have to do with staple sectors such as power, food, infrastructure and other basic commodities or companies that serve those sectors.
I also believe that, over the last 20 years, private equity has consistently delivered the highest risk adjustability returns than any other asset class. Secondly, more and more institutional investors are adopting an endowment style of private equity that involves investing in an asset class year over year rather than trying to time the market. I believe that all investors – both institutional and individual have come to understand the nature of private equity investing with regard to the cash flow and other elements of it, and their expectations have matured.
Which sub-sector within healthcare are you most upbeat about?
Historically, spending on health care increases faster than the rate at which GDP grows and this is one reason why we have been taking a hard look at the healthcare sector in India. We expect spending on healthcare to grow even faster than the rate of growth of GDP. We and our investors feel that the best opportunities are available in service delivery and in particular ambulatory care. We believe that those investments are for the greatest returns and offer the greatest opportunity to positively impact the healthcare within India.
Would you be looking at any PIPE transactions?
Would you be also looking at distressed investing now?
we aren't targeting distressed investing, but we are targeting companies which have reached a point where they can't grow without some assistance.