For a founder, bidding adieu to the company he started isn't easy. Many entrepreneurs find it difficult to emotionally detach themselves from their ventures even after parting ways. In most cases, exits are propelled by a change in management control. Then there are instances where the company's under-performance leads to a shakeout. In rare situations, as in the case of Housing.com co-founder Rahul Yadav, disagreements with investors, media and stakeholders have led to involuntary churn at the top.
To be sure, many of them have bounced back with new ventures, and even bigger investors backing them.
Indeed, 2015 was a year of return for many entrepreneurs. We explore what some of India's brightest minds are doing after walking away from their maiden ventures.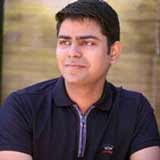 1) Rahul Yadav: The bad boy of India's startup ecosystem - Rahul Yadav - easily tops this list. Be it Yadav's email spat with Sequoia Capital's managing director Shailendra Singh, his infamous run-in with Housing.com investors or the bizarre decision to gift his entire stake to the company's employees, Yadav never ceased to surprise. In fact, the 26-year-old IITian's popularity hit an astronomical high after he was sacked on July 1. His Facebook profile indicates his growing cult status within the startup community. Yadav has so many Facebook contacts that it's no longer possible to send him a new friendship request. At last count, he was followed by 72,438 people! Early this month, Yadav announced his next venture, an e-governance focused startup called Intelligent Interfaces. What's more, he has managed to rope in Flipkart co-founders Sachin and Binny Bansal as investors.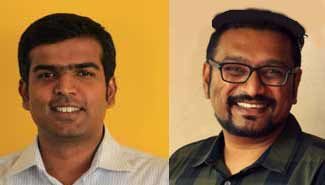 2) Raghunandan G and Aprameya Radhakrishna: IIM-Ahmadabad alumni Raghunandan G and Aprameya Radhakrishna founded TaxiForSure, an online taxi aggregator, in 2011. The Bangalore-based startup was nibbling at Ola's heels until last December. But a high cash-burn rate and the government's decision to tighten norms for cab aggregators left TFS struggling to find its next set of backers. The cash-starved company was acquired by rival Ola for $200 million in March. The two co-founders exited TFS barely a month after the acquisition, and have now become active angel investors. Radhakrishna has invested in firms such as Vyomo, Dailyninja.in, Dazo, Goodbox, Cartisan and YourDOST. Raghunandan, meanwhile, has backed primaseller.com.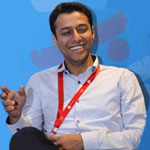 3) Danish Ahmed: Eight years back, Danish Ahmed, then 24, founded BigShoebazaar. Ahmed, the son of a Kanpur-based shoe manufacturer, wanted to build India's first online store for shoes. In the summer of 2009, BigShoebazaar pivoted to Yebhi.com – a horizontal e-commerce merchant dealing in categories such as apparel, accessories, home furnishings, toys, electronics and online mobile recharge. Nitin Agarwal and Rajul Jain were roped in as co-founders and Yebhi.com went on to raise fresh funding. However, the inability to scale up and raise follow-on funding resulted in user dis-satisfaction and falling gross merchandise value. Agarwal and Jain moved on to follow new pursuits last year while Yehbhi.com pivoted again to become an e-commerce site aggregator.
Ahmed also seems to have had enough of the e-commerce juggernaut. Earlier this year, he dabbled in an 'anti-ecommerce' play with Shopsity Tech Pvt Ltd, a venture that provides information on fashion products being sold in the users' vicinity. ShopSity raised an undisclosed amount from Sandeep Aggarwal, founder and former CEO of ShopClues, and Teruhide Sato, founder of Netprice (now Beenos).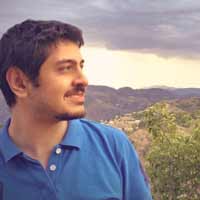 4) Tanuj Mendiratta: Tanuj Mendiratta co-founded mobile engagement and marketing automation company Appiterate in 2013. The IIM-Calcutta alumnus' startup was spotted and acquired by Flipkart earlier this year in line with the latter's strategy of building capabilities on the mobile front. However, Mendiratta quit Flipkart within a few months to float consumer lending marketplace Loancircle.in.
He managed to raise an undisclosed amount in angel funding from Toppr.com co-founder Zishaan Hayath, Trifecta Capital managing director Rahul Khanna, and a bunch of other investors.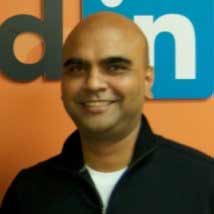 5) Amit Ranjan: Amit Ranjan, who co-founded slide sharing community SlideShare in 2006 along with his sister Rashmi Sinha and brother-in-law Jonathan Boutelle, is one of the few entrepreneurs who did not exit soon after being acquired. Though SlideShare was sold to LinkedIn in 2012 for over $100 million, Ranjan was an integral part of the company till January this year. His technological prowess caught the attention of the Narendra Modi-government and today the former PepsiCo executive is seen as the Nandan Nilekani equivalent within the NDA. He is the lead product architect of the government's National eGovernance Division, a role closely associated with the ambitious Digital India initiative.