The Reserve Bank of India (RBI) has said that the stressed assets fund the government is looking to float together with banks and investors should not have majority ownership of banks.
"In our view, majority ownership by banks of any such funds is probably not wise or warranted. Perhaps some form of minority ownership with a number of other players coming in addition to the government to provide capacity, especially for managing the stressed assets, would be appropriate," RBI governor Raghuram Rajan said, according to a report in the Mint newspaper.
Finance minister Arun Jaitley recently said the government planned to float stressed asset funds in association with banks to provide equity or debt capital to stressed companies. Rajan had earlier also opposed the idea of a "bad bank" and said that resolution of stressed assets must happen through private entities such as asset reconstruction companies.
Apple plans to take Mac computers to smaller cities
Reuters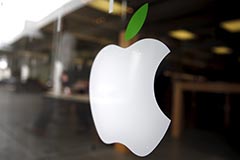 California-based technology giant Apple Inc is mulling to augment its presence in India with its plans to take its Mac computers to several smaller towns through neighbourhood electronics stores even as the country has become a top 10 market for Mac.
The company is looking to invest further in its personal computer business and double its distribution reach from 75 cities at present over the next two-three years, mostly through small computer, electronics and cellphone stores, The Economic Times reported citing sources.
Till recently, Mac was only sold through franchisee-run exclusive Apple stores, online marketplaces and large retail chains like Croma and Reliance Digital.
Reliance-Aircel merger to complete by June
The proposed merger between Reliance Communications Ltd (RCom), the country's fourth-largest telecom operator, and Aircel is on track and likely to be concluded by the end of June, media reports said.
The merged entity, which will be India's third-largest telecom firm by subscribers, will save about Rs 2,500 crore a year through synergy between the two companies.
The Mint reported citing an unidentified senior company executive that a strategic investor will invest Rs 3,000 crore in the entity.
RCom will carve out its wireless business and merge it with Aircel's wireless business, which will result in a new brand.
Telecom panel proposes to lower spectrum usage charges to 3%
The inter-ministerial panel Telecom Commission has proposed to lower the spectrum usage charges (SUC) to 3% of the mobile operators' revenue, Business Standard reported.
The SUC has been one of most contentious issues of late in the telecom sector. The Telecom Regulatory Authority of India has recommended SUC at a uniform rate of 3% across the sector and gradually bringing it to 1%.
GST bill inches towards 2/3rd backing in Rajya Sabha
Reuters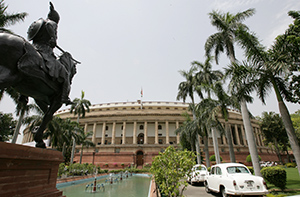 GST bill inches towards 2/3rd backing in Rajya Sabha
The long-pending Goods and Services Tax (GST) bill is inching closer to get passed as it now has more than two-thirds support needed for its passage in Rajya Sabha, The Times of India reportedciting government sources privy to the matter.
The report said that around 163 MPs could support the bill, excluding 12 from AIADMK who had concerns but could reach a middle ground or would abstain. The opposition UPA has 65 MPs. The report added that 10 Left MPs have not officially declared their support, but considerable progress has been achieved in narrowing differences with them. 
Govt considers liberalising visa regime
In a move aimed at increasing services exports, the Indian government is in the process of liberalising its visa regime, which includes allowing multiple-entry tourist and business visas, the Mint reported.
Once implemented, the move is expected to further liberlise the e-tourist visa regime rolled out for 150 countries in November 2014 by the central government. Rules for short-term business visas, medical travel visas and visas for least developed countries are also expected to be eased, the report said.
Commerce minister Nirmala Sitharaman said that visa restrictions are impacting business and trade. "These are the irritants we want to remove. However, there are also security constraints and there are countries with whom we want to be cautious," she added.
India has a share of 3.4% of the global services trade, while China has a share of 4.6%.
Sequoia Capital to invest $15 mn in Wildcraft
Venture capital firm Sequoia Capital is planning to invest approximately Rs 100 crore ($15 million) in Bengaluru-based outdoor gear manufacturer Wildcraft, which is looking to hit the primary market with an initial public offering in 2017.
The funding deal, which is the venture capital firm's second in the company, is expected to be concluded in the next quarter, The Economic Times reported.
Sequoia had pumped in close to Rs 70 crore in Wildcraft — which mainly makes rucksacks, bag packs, jackets and raincoats — in 2013, valuing it at about Rs 350 crore. It had picked about 20% stake in Wildcraft in the first round of funding. The VC firm is likely to exit Wildcraft in the IPO, the report said.
Bluestone.com set to raise $30 mn from Iron Pillar, Accel, others
Jewellery e-tailer Bluestone.com is in advanced talks to raise about Rs 200 crore ($30 million) in a fourth funding round led by venture capital firm Iron Pillar, the Mint reportedciting two people aware of the development.
Existing investors Accel Partners, Kalaari Capital and IvyCap Ventures will also participate in this round, the report said. Bluestone is one of the early startup bets of Tata Sons chairman emeritus Ratan Tata.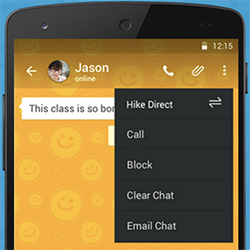 Hike in talks to raise funds from Tencent
Messaging app Hike Ltd is in talks to raise a new round of funds from China's Internet giant Tencent Holdings Ltd, the Mint reported citing two people familiar with the matter.
Hike, which competes with market leader WhatsApp, plans to raise at least $100 million in the funding round, the report said. 
Hike's existing investors Tiger Global Management and Bharti SoftBank may participate in the round, the report said.
Like this report? Sign up for our daily newsletter to get our top reports.