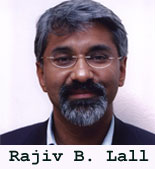 Deepak Parekh, founding chairman of the financial services firm IDFC Ltd, has stepped down from his post but will remain in an advisory role, according to a company disclosure on Thursday. Parekh, who joined the firm since its inception in 1997, will continue to chair IDFC's advisory council, which will be formed in the next few months.
Rajiv B. Lall, currently the managing director and chief executive of IDFC, is taking over the reins from Parekh as the executive chairman.
Prior to joining IDFC, he was a partner with the private equity firm Warburg Pincus in New York and headed Asian economic research at Morgan Stanley in Hong Kong. Earlier, he was a senior staff member of the World Bank in Washington and the Asian Development Bank in Manila. He had also served as a faculty member at the Department of Economics, Florida Atlantic University.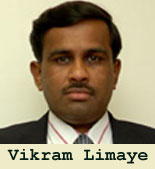 IDFC has also appointed Vikram Limaye, currently the deputy managing director, as the managing director and CEO. Limaye, who has over 25 years of experience in global investment banks, international commercial banks and global accounting firms, joined IDFC back in 2005. Prior to that, he was working with Credit Suisse.
Starting as an infrastructure finance company, IDFC has diversified over the years and has presence across various financial services segments including mutual fund, private equity advisory and broking, among others.
(Edited by Sanghamitra Mandal)