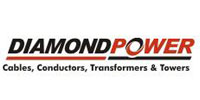 Kotak PE and Clearstone-backed Diamond Power Infrastructure Ltd has acquired an undisclosed stake in privately held Maktel Control and Systems Pvt Ltd, a manufacturer of electric fittings components and instrumentation control equipment. The transaction value was not disclosed but the deal would make Diamond Power the largest shareholder of the company.
Founded by the Danke Group and IIT-Kharagpur passout AK Nandi 25 years ago, Maktel is a Gujarat-based company which manufactures power and control panels of up to 400 KV and has two manufacturing facilities. Its key products include power and control panels, control desk, relay panels and marshalling kiosks, among others.
The firm clocked revenues of Rs 40 crore last fiscal and is currently building a large facility near Vadodara. After its completion, Maktel expects its turnover to be more than Rs 100 crore.
Public-listed Diamond Power is funding the deal from internal resources and is routing the transaction through its wholly owned subsidiary Diamond Power Transformers Ltd. The existing promoters of Maktel, AK Nandi and Manoj Patel, will continue as shareholders and manage the company.
"We will be able to leverage the marketing and financial muscle of Diamond Power to build our business and take it to the next platform," said Nandi, MD of Maktel.
Formerly known as Diamond Cables Ltd, Diamond Power Infrastructure develops a wide range of equipment, such as power cables, conductors, wires, power and control cables transformers and aluminum alloy conductors. It also offers services in transmission and distribution of power projects. The firm caters to public and private sectors, power projects, co-operatives, electricity boards and dealers' networks.
"Maktel is an extremely strategic investment for us as it will add the entire range of panels and unitised substation, thus providing a complete range of industrial power and control equipment to customers," said Amit Bhatnagar, managing director of Diamond Power.
In April 2011, the company also acquired strategic stake in Utkal Galvanizers Ltd, a manufacturer of heavy electrical equipment.
In 2010, the firm raised funds from Kotak India Growth Fund I ($16.19 million) and Clearwater Capital Partners LLC ($2.21 million). Clearwater had also invested $7.64 million in the company in 2006.
(Edited by Sanghamitra Mandal)