E-commerce marketplace Snapdeal is in discussions with a bunch of investors including Chinese firms and sovereign funds to raise money for its digital payments platform Freecharge.
"We are getting a lot of interest from sovereign funds and some Chinese investors," Snapdeal CEO Kunal Bahl told The Economic Times.
The move is part of Snapdeal's efforts to bulk up its digital payments platform to compete with market leader Paytm, as it builds a comprehensive online ecosystem of goods and services similar to that created by Chinese e-commerce giant Alibaba Group. Jasper Infotech, which operates Snapdeal, had acquired FreeCharge in April last year for an estimated $400-500 million in a cash-and-stock deal.
In another report, The Economic Times said Snapdeal has asked sellers on its platform to not provide more than 70% discount on the maximum retail price on most products from May 13, so as to tackle the increasing return of merchandise from buyers.
IL&FS to raise $900 million from Indian trust listings
Mumbai-based Infrastructure Leasing & Financial Services Ltd is looking to mop up around $900 million from listing trusts comprising road and power assets by the end of September this year.
The fund it is looking to raise through the listing of infrastructure investment trusts, or InvITs, will be utilised to develop new projects, IL&FS Financial Services managing director Ramesh Bawa told Bloomberg.
IL&FS, which is backed by Japan's Orix Corp and Abu Dhabi Investment Authority, is also coming up with a public issue, timing of which has not been decided yet. Besides, IL&FS Investment Managers Ltd, which has $3.2 billion under management, is also looking to induct global partners to invest in stressed assets in the country.
Like this report? Sign up for our daily newsletter to get our top reports.
L&T Finance Holdings to sell PE portfolio
L&T Finance Holdings Ltd aims to sell private equity and proprietary investments worth Rs 800 crore ($120 million), preferably in this financial year. 
The paring of investment is part of a strategy to improve the use of resources, and enhance the return on equity and profitability, reports Business Standard.
The report cited Dinanath Dubhashi, deputy managing director at L&T Finance, as saying that PE and proprietary investments do not yield income.
Govt unearths Rs 71,000 crore black money
The Indian government has found around Rs 71,000 crore of black money, including Rs 50,000 crore through indirect tax evasion and Rs 21,000 from undisclosed income in the past two years, the finance ministry said in a statement.
The crackdown on black money has also resulted in seizure of smuggled goods worth Rs 3,963 crore in two years, an increase of 32% over the previous two years, the ministry said.
Drop in dollar index hints at bullishness for EM equities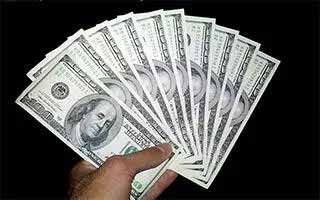 The fall in the US dollar index, which has dropped around 8% over the past three months, is a reason to cheer for equity investors in India as it indicates rising optimism about emerging markets, including India, The Economic Times reported citing analysts.
Indian stocks have risen nearly 15% from their lows in the past two-and-a-half months. The US dollar index last fell to these levels in May 2015, and the Sensex rallied over 5% from its lows.
The performance of the US dollar index and emerging market currencies and stocks are inversely co-related, and fund managers often use the index as an indicator to measure the strength in EM currencies and stocks.