International Finance Corporation (IFC), the private-sector lending arm of the World Bank, is evaluating potential investment opportunities in India's bad loan market and is holding discussions with asset managers in the country.
IFC is exploring options if it can tap the bad-loan market in the country by directly investing in securities receipts issued by asset reconstruction companies, which in turn would allow banks to speed up recoveries from stressed assets, according to a report by the Mint.
IFC already owns a stake in Encore Asset Reconstruction Company Pvt Ltd and is also a partner in a stressed asset platform with Apollo Global Management LLC.
The firm is yet to decide on the kind of assets it would look to invest in and the route to invest in stressed loans as it is not in the business of managing companies, the report said.
Amended India-Mauritius tax treaty covers only shares
The amended India-Mauritius tax treaty covers only investments in shares and not other instruments, according to a report in The Economic Times.
Investments in debt, derivatives and mutual funds will likely continue to enjoy tax exemption, the report said, citing tax experts.
The amended pact sets a lower tax rate on interest earned by taxpayers in Mauritius, when compared with India's treaties with other countries, it added.
RAW Pressery looks to raise $20 mn
Mumbai-based Rakyan Beverages Pvt Ltd, which sells fresh cold-pressed juices under the RAW Pressery brand, is looking to raise around $20 million in a fresh round of funding from existing investors over the next one year.
The funds would be utilsed for expanding the company's beverage portfolio to foods such as vegetable chips and health bars, The Hindu BusinessLine reported citing Raw Pressery's founder and managing director Anuj Rakyan.
The startup competes with the likes of Mumbai-based Juicifix and JusDivine and Delhi-based Antidote and Juice Up.
Havells India scouts for acquisitions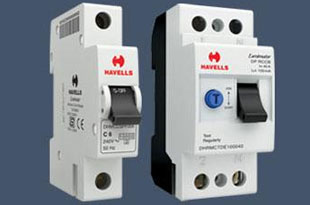 Electrical consumer products maker Havells India Ltd is looking to expand its presence through both organic and inorganic opportunities.
"We have four business segments — switch gears, cables and wires, lighting and consumer durables. We'll continue to scout for any opportunities within this to expand our brand with technology differentiation," Havells India chairman and managing director Anil Rai told Bloomberg TV, according to a report in The Hindu BusinessLine.
Havells India produces home appliances and lighting products in addition to electrical products such as switchgears and cables.