Technology giant Apple Inc and India's Reliance industries Ltd have decided to enter into a long-term partnership that will include supplying a couple of million VoLTE iPhones that will work on Reliance Jio's 4G network.
The partnership also includes deploying an enterprise solution, jointly developed by the Cupertino-headquartered company and IBM, for Reliance Retail, which is planning to provide Apple iPhones and iPads to its shop-floor employees to improve consumer experience.
These decisions were taken at a meeting between RIL chairman Mukesh Ambani and Apple CEO Tim Cook in Mumbai, The Economic Times reported citing sources privy to the development.
Punjab National Bank to cut stake in mortgage unit to 30%
Punjab National Bank, India's second-largest lender, has decided to reduce its holdings in its subsidiary PNB Housing Finance to 30% from 51%. 
Shah Junaid/VCCircle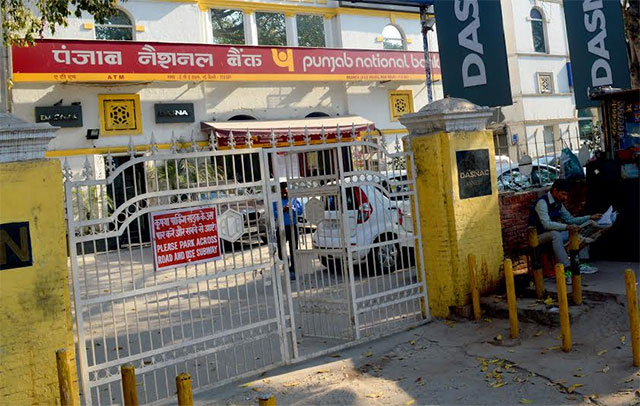 The housing finance unit is slated to come up with an initial public offering later this year. American financial services company Carlyle Group holds 49% in the unit.
"We should cash in when the winds are good. We will certainly not like to go below 30% but it will be decided by the size of the issue," the Business Standard reported citing an unnamed executive of the company.
Proterra Investment to offload its 23% stake in Dodla Dairy
US investment firm Proterra Investment Partners (formerly Black River Asset Management) has initiated talks with private equity firms to dilute its 23% stake in Hyderabad-based Dodla Dairy Ltd. 
The investment firm is eyeing a valuation of Rs 250-300 crore for its stake in Dodla Dairy, the Mint reported citing sources close to the development.
Black River Capital Partners (Food) Fund had bought the stake in Dodla Dairy for Rs 110 crore in 2012. Proterra has appointed Edelweiss Financial Services to find a buyer for the stake, the report said.
Shell to expand investments in India
Global oil company Royal Dutch Shell Plc, which has so far invested around $1 billion in India, has decided to increase capital commitments in the country, as its merger with BG Group Plc is completed, the Mint reported.
Royal Dutch Shell operates in India through Shell India. In April 2015, it announced merger plans with BG Group and completed the same in February 2016.
Shell holds a 30% interest in the mid and south Tapti gas fields and the Panna/Mukta oil fields, while ONGC holds a 40% stake and RIL 30%.
NSE's IPO plans remain uncertain
The listing committee of the National Stock Exchange, India's biggest stock exchange, has approached the capital markets regulator Securities and Exchange Board of India to highlight its concerns related to the bourse's public issue.
The concerns include a cross-listing on rival BSE Ltd, the Mint reported citing sources privy to the development. 
Shareholders of th NSE include State Bank of India, Life Insurance Corporation of India, Goldman Sachs Group Inc., Tiger Global Holdings and Citigroup Strategic Holdings Mauritius.
India plans investment treaty with Qatar
The Indian government is looking to put in place an investment treaty with natural gas-rich country Qatar, with a view to source the much-needed funds for its infrastructure sector during Prime Minister Narendra Modi's Doha trip en route to the US in the first week of June.
A high-level team from India is expected to visit Qatar this week to discuss the possible investment treaty, The Economic Times reported citing sources privy to the development.
The India government is hoping to get investment from the Qatar Investment Authority, Qatar's sovereign wealth fund. It may be recalled that the UAE has announced its intention to invest $75 billion in the Indian government's National Infrastructure Investment Fund.
Like this report? Sign up for our daily newsletter to get our top reports.