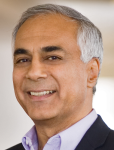 Silicon Valley-based Norwest Venture Partners (NVP) has raised a $1.2-billion fund for venture and growth equity investments. The new fund will help NVP, which invests out of its global fund in India, step on the gas on India investments.
"We believe now is a great time to invest, and we are seeing significant opportunities amidst a challenging economic environment – particularly in growth equity and in emerging markets such as India and China," said Promod Haque, managing partner at NVP, in a release.
Norwest Venture Partners XI, LP, which is nearly twice the size of the $650-million NVP X raised in 2006, will take its total capital and commitments to over $3.7 billion. Since 2005, Norwest has started some new initiatives like expanding its geographical reach to countries like India, Israel and China. It has also started looking at growth capital investments aggressively in both India and US by hiring professionals in this area.
"We are scaling the initiatives that we already started," said Haque.
The fund comes at a time when venture markets have started showing signs of recovery. Silicon Valley venture firms have seen some mega exits in deals like Google's acquisition of Admob and EA's deal to acquire Playfish. Even Norwest saw an exit when its portfolio company LifeSize Communications was acquired by Logitech for $405 million last week.
Several VC firms like NEA and Greylock, both of whom invest from their global funds in India, have also managed to raise large funds recently. But, at the same time, many VC firms are also struggling.
"We have a long track record. So, it wasn't that big a deal," said Haque about the fundraising. The $1.2 billion, largest by the 48-year-old firm, is also one of the largest funds by a venture capital firm in recent times.
"What limited partners look at is diversification and we are diversified across three areas - geographic, multiple sectors and different stages," said Haque.
NVP started investing in India from 2005, with its first investment of $13.8 million in Pune-based software products firm Persistent Systems. But it established an office in India only last year, with teams in Mumbai and Bangalore.
It has a five-member team dedicated to India and has made around 10 investments in the country, with four of them coming this year only. And, Haque expects the pace of investments to continue. "We now have more money and more people in India," he said.
Since last year, NVP has started focusing more on growth investments in India. Its largest transaction was $53 million for a 2.11% stake in National Stock Exchange of India in June this year. It also picked up stakes in mobile value-added services firm OnMobile and consumer finance firm Shriram City Union Finance.
Norwest has not abandoned early stage technology investing altogether in India. In February, it invested $4 million in infrastructure management services firm Appnomic Systems. Some of its other investments in India are travel portal Yatra.com and outsourcing services firm Adventity.
"The growing significance of globalization, cloud computing, consumer driven technology and mobility are some of the key mega trends that are converging and creating a promising investment climate," said Haque.