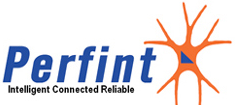 Perfint Healthcare Pvt Ltd, a Chennai-based medical equipment company, has raised $7.2 million in a round led by Norwest Venture Partners. The series B round of funding also included participation from existing investors Accel Partners (India) and IDG Ventures.
Perfint plans to use the funds to complete development of its next generation interventional oncology assistance products. It also plans to expand its presence in south-east Asia, Middle East, Europe and the United States.
Mohan Kumar, executive director of NVP India, will join Perfint's board of directors. The firm had raised $3.5 million from IDG and Accel in its first round in 2007. Perfint was founded in 2005 by S Nandakumar and a team of healthcare device professionals who were earlier associated with GE Healthcare in India.
"We have already launched our first product and it has been in the Indian market since the last 12 months. We plan to use a chunk of these funds to expand to other emerging markets," said S Nandakumar, Co-founder and CEO at Perfint Healthcare.
Perfint's flagship product, PIGA CT, uses robotics and image processing to help accurately access small and difficult to reach tumors in the lung, liver, pancreas and kidney, in order to detect early stage cancer. Perfint's technology is particularly impactful in emerging markets where cancer rates are high and continue to rise each year, said the company in a release.
"Interventional oncology is potentially a $1 billion market in terms of equipments and consumables. In India, there are about 4,000-5,000 CT scanners and each of that is potentially a customer," said Nandakumar. But the concept of intervention is nascent, so I would presume that 10-15% of the radiologists would be open to it. Our ambition is to take them 40-50%," he added. PIGA CT has sold 40 units since its launch.
The firm also plans to use the funds to develop its next product, which will be a solution for Ablation therapy, said Nandakumar in an interview to VCCircle. Perfint will also deploy funds in getting regulatory approvals in various markets like China and US. The firm will also expand its team, which currently stands at around 30 people, by adding employees in sales and technology.
Perfint also recently signed an MOU with General Electric to market its product in India to its users of CT Scanners. The firm is open to expanding such partnerships with other players like Siemens, Phillips and Toshiba since its product is player neutral. "We would look to expand the partnership with GE into other countries and also form partnership with other players," said Nandakumar.
"By enabling these radiologists to biopsy or ablate minute tumors with high precision, Perfint makes healthcare more easily accessible and affordable to millions of people in developing countries, and provides hospitals in these regions with a highly differentiated, low cost solution that can save lives," said Kumar of NVP India. "This is extremely important as the worldwide cancer market continues to experience rapid growth--particularly in India where there are 112 million smokers and millions of people diagnosed with cancer each day."
Perfint's product is installed in medical institutions All India Institute of Medical Sciences, New Delhi; Jaslok Hospital and Research Center, Mumbai; Lilavati Hospital, Mumbai; Sri Ramachandra Medical Center, Chennai; Vydehi, Bangalore, among others.
VC Funds Bullish on Medical Technology
Norwest Venture Partners is bullish on the medical technology and has started seeing companies in this space. "Like in pharmaceutical industry, where a lot of companies came out of India , we see a similar trend happening in medical technology space," said Kumar. This Norwest's first healthcare related deal in India.
"We are looking at healthcare as broad space in India," said Kumar, who is based out Norwest's Bangalore office. The venture and growth capital, which raised $1.2 billion global fund last year, is eyeing areas like medical technology, hospitals and diagnostics services. VCCircle also reported that Intel Capital is exploring deals in the healthcare technology space.
According to VCCEdge, there have been 19 deals in the healthcare equipment, services and technology space in India worth more than $45 million since 2005.