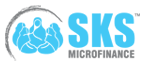 SKS Microfinance, India's largest microfinance entity, has filed for its prospectus with backing from none other than Infosys chief mentor N R Narayana Murthy.
The Draft Red Herring Prospectus of Hyderabad-based SKS, which is looking sell around 16.8 million shares, reveals that Murthy's recently launched $129 million venture capital fund Catamaran invested Rs 28.12 crore in January this year. The investment has been made through Catamaran Management Services Pvt Ltd and the firm will hold a 1.3% stake in SKS post-issue.
VCCircle was the first to that Murthy's fund is likely to make its debut investment in SKS Microfinance, which will be the first Indian MFI to go for a listing. Murthy boarding SKS just ahead of the public issue is significant, as the firm could well be trailblazing the capital market dreams of several other MFIs.
There have not been many MFI IPO's around the world and thus there are not many benchmarks. The world's first successful MFI IPO was Mexico's Compartamos, which was valued at $1.5 billion at the time of public offering in 2007. The investors in the Mexican firm sold 30% stake netting $450 million on an original investment of $6 million made by them in 1998-2000 period, according to a note by CGAP (Consultative Group to Assist the Poor) on this watershed public offering.
Also, Singapore and Hong Kong-based hedge fund Tree Line Asia has picked up a stake in SKS last month. But this was done through slew of secondary transactions, with the hedge fund buying shares from senior SKS management, including chairman Dr. Vikram Akula and CEO Suresh Gurmani. This share acquisition was done at a price of around Rs 637 per share.
This transaction values SKS closer to Rs 4,590 crore, or close to $1 billion on post-issue share capital basis, and could well become the benchmark for the upcoming issue.
Interestingly, the preferential issue to Catamaran, done less than a month before Tree Line, was made at Rs 300 share. Though such a discount is not usual for public offerings, but bringing in a marquee investor like Murthy ahead of the public offering is expected to buoy investor sentiments and help SKS navigate the capital markets.
The discount given to Catamaran is likely a result of value add that Murthy will bring to SKS. Besides being an iconic name, Murthy has a track record of being active in socially relevant ventures.
The IPO will also see a partial exit for Sequoia Capital India and Mauritius Unitus Corporation, which were one of the early investors in SKS. Both venture investors Sequoia and Unitus figure among the promoters of SKS, which will be the first for an Indian company going for an IPO. Others promoters include Dr. Vikram Akula, SKS Mutual Benefit Trusts (SKS MBT) and SKS Capital.
Both SKS Capital and SKS MBT will also sell part of their holdings in the issue, which comprises of fresh issue of 7,445,323 equity shares and offer for sale of 9,346,256 equity shares.
SKS has raised Rs 574 crore in private equity funding from Sequoia Capital India, Sandstone Capital, Kismet Capital, Unitus Equity Fund, Silicon Valley Bank, besides Vinod Khosla. It also raised Rs 50 crore from insurance firm Bajaj Allianz Life Insurance last year as a strategic investment.
Quoting a CRISIL report, SKS says its the largest MFI in India with 5.3 million members across 19 states. It has 1,627 branches with loans outstanding of Rs Rs 2,801 crore as on September 30, 2009. The firm has a distributor relationship with Bajaj Allianz, where it gets a fee-based commission on the sales. SKS has distributed 2.3 million such policies till September '09.
SKS posted revenue of Rs 385 crore in the April-September 2009 period against Rs 554 crore for the full fiscal year at the end of March 2009. The profit after tax for the half year period (April-September 2009) is Rs 55.6 crore against Rs 80.22 crore in 2008-09. Its return on equity is 15.5% in the first half this fiscal. SKS, which disburses an average loan size of Rs 10,000, has disbursed a cumulative sum of $2.4 billion (Rs 11,208 crore) as on November 2009.
The company's profit after tax has literally leapfrogged from Rs 44 lakh in 2005-06 to Rs 80.22 crore in 2008-09. The return on equity too has been in the high teens in this period.
Tree Line Asia Makes Second MFI Deal
This would be the second deal in Indian MFI's this year for Tree Line, which is one of the largest hedge funds in Asia. Earlier this month it led a $10 million equity round in Janalakshmi Financial Services, a Bangalore based MFI which focuses exclusively on urban areas.
Tree Line picked up a 1.5% stake from Akula in February for nearly $13 million, at a share price of $13.67 (Rs 637 per share). The fund is also picking up stakes from SKS CEO Suresh Gurmani, CFO Dilli Raj, COO M R Rao and other management personnel for the same price. Some of these deals are still pending requisite approvals, but Tree Line could end up with more than 2% stake in the after the issue.
Multibagger For Early Investors
The SKS IPO is turning out to be a multibagger for its early investors like Unitus (managed by Bangalore's Elevar Equity), Vinod Khosla, Sequoia Capital India and Small Industries Development Bank of India (SIDBI). As per the share sale price to Tree Line, these players could be anywhere between 7 times to 17 times (6x to 18x) of their per share acquisition cost.
Sequoia, the largest shareholder with nearly 22% in SKS, invested nearly Rs 124 crore in the firm since 2007. The shares were brought in both fresh capital infusions and through secondary purchase from Akula and Unitus. The venture and growth capital player, which manages more than $1.8 billion across five funds in India, has invested a total of Rs 123 crore in the firm. The investment have been made through Sequoia Capital India II and Sequoia Capital India Growth Investments I.
The average cost of acquisition for Sequoia across these two funds is Rs 88 a share, which means Sequoia could be netting 6x or more depending on the IPO price band. Sequoia is selling nearly 4 million shares in the issue, with its stake expected to come down to 14% after the issue.
Unitus, one of the first venture capital investors in SKS, is also expected to net nearly 14x or more on its investment. The MFI focused venture fund, managed by Elevar, has already had some liquidity by selling a 3% stake to Sequoia last year for Rs 47 crore. Unitus, which holds the stake through MUC, is also selling around 1 million shares with its shareholding coming to 3.7% post issue.
For Vinod Khsola, the Indian origin venture capitalist and co-founder of Sun Microsystems, this will be just another one of his venture 'hits'. Khosla, who formed his owned venture firm after being a general partner at KPCB, is set to net nearly 18x or more on this investment. Khosla was an early spotter and invested in the firm in 2006. But Khosla has had mega exits before, including Juniper Networks, which returned KPCB's investment over 1,000 times.
Other investors in the firm include Sandstone Capital, which invested Rs 250 crore last year at Rs 300 per share. Sandstone will have an 11.6% stake in the SKS after the IPO. Other shareholders include Kismet Capital, Tejas Ventures, Yatish Trading Company Private Ltd, ICP Holdings and Infocom Ventures.