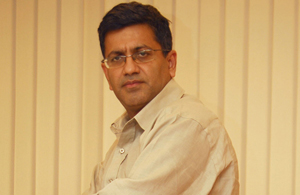 Investment banking veteran Munesh Khanna has left Halcyon Group to form his own investment banking outfit, Resonus Advisors Pvt Ltd. Khanna has confirmed the development to VCCircle. Resonus will do typical corporate finance activities, investment banking, M&A, private equity syndication, balance sheet restructuring and advising on India entry strategies to MNCs.
Resonus will also provide strategic management consulting, and is believed to be associating with a Mumbai-based outfit formed by a group of people who had worked with firms like McKinsey.
Khanna joined Halcyon two years ago after quitting DSP Merrill Lynch where he was the head of investment banking for about six months. Khanna succeeded Amit Chandra (who moved to New Silk Route and now Bain Capital) at DSP, and had led the Parsvanath IPO, which was oversubscribed 50 times.
Prior to DSPML, Khanna was the co-head of investment banking at Enam Financial Consultants, which he left in a year's time. During Khanna's tenure, Enam had handled Deccan Aviation IPO, which did not do well at the stock market hustings. Khanna joined Enam from NM Rothschild where he was the head for India. Previously, he worked at Arthur Andersen.
Resonus will follow the corporate finance-investment banking model. Eventually, they will also look at getting into asset management and managing a fund of high net worth individuals and family businesses, Khanna said.
Khanna has done deals like SSIPL, Anagram Stock Broking and an unnamed sugar company during his tenure at Halcyon. The firm has a $350 million commitment for India.