The 6th edition of VCCircle Agri & Food Investment Summit, one of the most coveted forums for entrepreneurs & private investors focusing on agri and food businesses in India, provided a platform to three companies to showcase their products. The event was held on October 28 at ITC Grand Central, Mumbai.
Here is a quick look at the companies that showcased their products: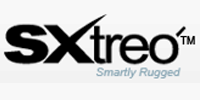 Stesalit Systems Ltd
Founded in 2011, Stesalit offers technology design, embedded electronics product design and manufacturing, Internet of Things (IoT) practices, spatial data infrastructure solutions, geospatial application and implementation and major IT implementation services to the companies in the agriculture sector. At the event, the company showcased two of its products—SXagro and SXtreo.
SXagro is a SaaS model agro-informatics platform for real time agri-data and analytics. It uses remote sensing-based satellite data and ground survey to build actionable intelligence for Agri-community. The product can help in managing land and soil resource sustainably, restoring their productivity for future generations. It offers information including weather forecasts, soil type, soil depth and soil's chemical properties as well as recommendations for each type of land use.
In May, SXagro was recognised at the World Forum at Geneva for its innovative use of technology in agriculture, and was also awarded by the India Geospatial Forum for geospatial technology application in agriculture in February.
SXagro Decision Support System covers data collection from the field through rugged handheld devices SXtreo, followed by collation, analysis and interpretation of the data for solution in real-time to improve fast intervention and improvement in the yield of the crop.
SXtreo, a range of smart and intelligent rugged handhelds designed by Stesalit, is ideal for field survey, field work and industries combined with GIS mobility apps.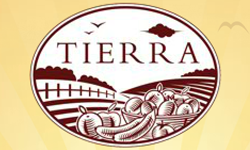 Tierra Food India Pvt Ltd
Founded in 2011 by Alex Thomas, a farmer-turned entrepreneur, Kerala-based Tierra Food India started as a company to process the agricultural crops grown in Kerala into food products and market them across the globe. The company manufactures Banana and Cassava chips at Kinfra Food Park in Adoor, Kerala, and sells them as branded products.
At the event, the company showcased its two brands Kappo, crinkle cut cassava chips made from selected varieties of cassava, and Banano, crinkle cut banana chips. Kappo is processed using triple refined palmolein, making it trans fat free. On the other hand, Banano chips are made from fully mature 'nendran banana' grown extensively in Kerala. The company is targeting markets like south India, Middle East and SAARC.
Tierra Food India is backed by Singapore-based DSG Consumer Partners, which had invested an undisclosed sum in the company for a minority stake in December last year.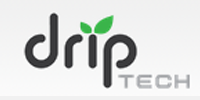 Driptech
Started by three Stanford University alumni in Silicon Valley and currently headquartered in Pune, Driptech is into designing and manufacturing affordable irrigation systems for small-plot farmers.
The company operates in Maharashtra, Karnataka, Tamil Nadu, Andhra Pradesh and Telangana through130 own dealers. It also works with Coromandel's agri-retail outlets and several vegetable processors.
At the event, Driptech showcased its micro-irrigation systems, including InstaKit, a one-acre DIY drip system for small-plot farmers. It is targeting small-plot farmers growing vegetables, sugarcane, cotton, spices and fruits.
Driptech had raised Series A funding from impact investment fund Khosla Impact in 2011 and had received strategic investment from Westlake Chemical Corporation, a leading manufacturer of polyethylene in North America which advises Driptech on material science and plastics engineering.
(Edited by Joby Puthuparampil Johnson)