Now that Ratan Tata has brought himself back at the helm of Tata Sons Ltd, the interim chairman has reportedly roped in old hands to try and turn the $103-billion conglomerate around.
Even as the media continues to speculate on who would succeed Cyrus Mistry as Tata Sons' chairman—the names of Tata Consultancy Services CEO N Chandrasekharan and former company vice president S Ramadorai are doing the rounds—The Economic Times reports that Tata has put together a crack team of executives to manage the show for the time being.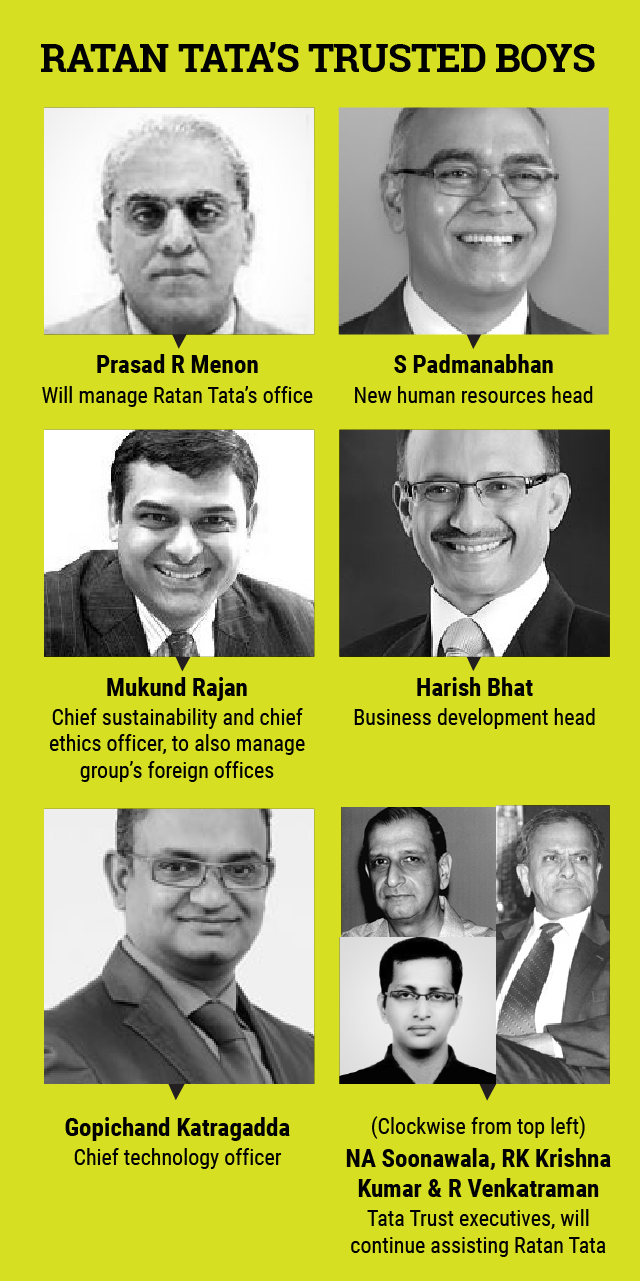 The report says that former Tata Power managing director Prasad Menon, who was heading Vistara airlines and Tata Chemicals in the past, will manage Tata's newly created office. S. Padmanabhan, who heads Tata Quality Management Services, will now be the company's human resources head, after NS Rajan quit. Rajan was widely believed to be a Mistry confidante and had put in his papers after the latter was removed as the chairman on 24 October.
Ratan Tata has, however, retained at least two executives—Harish Bhat and Mukund Rajan—who were part of Mistry's so-called group executive council. Bhat will now look after the Tata group's various brands as its business development head. Rajan—the younger brother of former Reserve Bank of India chief Raghuram Rajan—will continue as the chief sustainability and chief ethics officer, and will also manage the group's overseas offices.
The report said that at least four other executives—group chief technology officer Gopichand Katragadda, and three Tata Trust executives—NA Soonawala, RK Krishna Kumar and R Venkataramanan—will continue to offer their inputs to the interim chairman. Tata Sons has appointed a committee to find a new head within four months.