Promoter directors of public listed firms continue to dominate the list of the highest paid corporate honchos with L&T's AM Naik coming close to breaking into the elite list in FY14, according to a VCCircle study of the most paid executives in the country.
Husband wife duo Kalanithi Maran and Kavery Maran, promoters of media group Sun TV Network and budget airline SpiceJet, have retained their position as the top-paid corporate executives in the country pocketing close to Rs 59.9 crore (around $10 million) each, a peek at directors' remuneration disclosures for the last financial year reveals.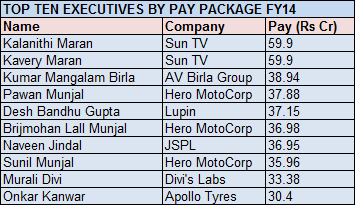 Marans had pipped Jindal Steel & Power chief and Congress politician Naveen Jindal to emerge, once again, as the top paid executives in FY13. Previously, Jindal has been the most-paid executive among directors of public listed firms for three years consecutively, after overtaking Marans in FY10 for the first time.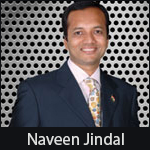 Jindal, the youngest of the sons of late OP Jindal, went on to draw as much as Rs 73.41 crore for the year ended March 31, 2012, a record remuneration paid by a listed Indian firm to an executive, ever.
However, his total remuneration dipped in the year thereafter to Rs 54.98 crore and further to Rs 36.95 crore last year, slipping out of the top five slots. He also happened to lose his parliamentary seat of Kurukshetra at the Lok Sabha elections held early this year.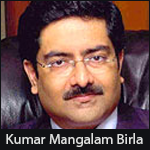 Industrialist Kumar Mangalam Birla, by virtue of his remuneration as director of key group firms such as UltraTech, Grasim, Hindalco and Aditya Birla Nuvo, moved up right behind the Marans.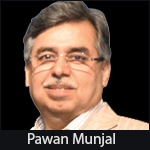 He was followed by Hero MotoCorp's Pawan Kant Munjal, Brijmohan Lall Munjal and Sunil Kant Munjal.
The rest of the top 10 list remains more or less the same as last year with two exceptions. Apollo Tyres' chief Onkar Kanwar rejoined the most-paid club while Ramco Cement's (formerly Madras Cements) PRR Rajha dropped out of the list. Kanwar joined at number 10, behind Murali Divi of Divis Labs.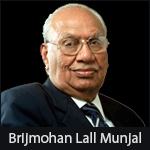 In another notable addition, Lupin's Desh Bandhu Gupta joined the top list pushing out JSW chief Sajjan Jindal—also an elder brother of Naveen Jindal—out of the top 10. Gupta saw a 69 per cent jump in his total remuneration last year, the most among the top paid execs in the country. Even as his salary remained at the same level, benefits and director's commission paid out of profits of the firm almost doubled.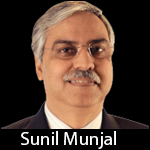 Three notable names who narrowly missed out of the top list are that of Amara Raja Batteries' Jayadev Galla, JSW Steel chief Sajjan Jindal and Bharti Airtel's Sunil Mittal.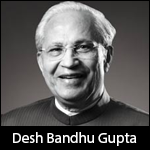 In aggregate, the top 10 executives took home around Rs 407.44 crore, against the previous year's Rs 399.4 crore. This was just marginally short of Rs 408 crore that the top 10 had snapped in total in the year ended March 31, 2012.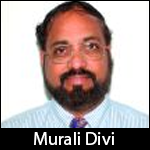 The overall payment to the top 10 corporate executives galloped from Rs 249 crore in FY08 (one of the best years for corporate India).
Professionals
While promoter directors of firms continued to dominate the most-paid list in FY14, this is set to change in the current year. Infosys' chief executive Vishal Sikka has been hired with a package of $7 million (over Rs 42 crore as per current exchange rates) including the value of stock options. Even without factoring in value of ESOPs, he is expected to figure in the top 10 list of most paid execs in the country in FY15. Sikka is the first non-founder chief of Infosys.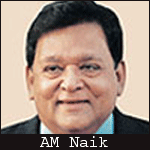 L&T's AM Naik, already one of the richest professional corporate executives given the value of his stock holdings in the engineering and financial services giant, came close to breaking into the top 10 list this year with a pay package of Rs 28.4 crore, around 33 per cent more than the previous year. But he remained the top paid among professionals.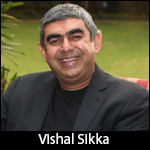 He was followed by Debu Bhattacharya of Hindalco who pulled in Rs 21.06 crore last year against Rs 20.6 crore in the previous year.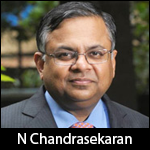 N Chandrasekaran of TCS saw almost 60 per cent jump in remuneration from Rs 11.7 crore to Rs 18.7 crore last year.
Some other professionals' overall remuneration is much higher than what's disclosed publicly given the value of stock options granted during the year. However, as corporate disclosures for such grants are not uniform (some firms club them with disclosed value of perks) nor detailed with respect to option price, it is not possible to make a one-on-one comparison incorporating the same.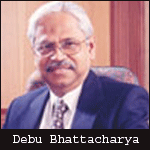 Such options are a critical part of remuneration, especially for financial services firms such as banks, whose top executives have pretty average cash components but lucrative stock options.
Check out the highest paid execs list of the previous year here.
(Edited by Joby Puthuparampil Johnson)