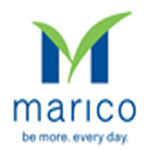 Consumer products and services company Marico Ltd is restructuring its businesses into two entities one housing its fast moving consumer goods (FMCG) unit while splicing out the beauty and wellness business housed under a separate listed firm Marico Kaya Enterprises Ltd (MaKE) through a vertical demerger.
Marico is currently the apex corporate entity, which effectively owns all businesses in the group. At present its business is structured based on geographic location with Indian and international business units housed under Consumer Products in India (CPB) and the International Business Group (IBG), respectively. This would change in the new structure, proposed to be effective from April 1, 2013.
The restructuring includes demerger of the skin care business under the Kaya Clinic brand as a separate entity from Marico's consumer products business. MaKE will house the Kaya business, through its subsidiaries -- Kaya Ltd and all Kaya entities overseas - in the Middle East and South East.
Initially, MaKE will be formed as a wholly owned subsidiary of Marico Ltd. Once the demerger is effective, the shareholding structure of MaKE will mirror the shareholding structure of Marico Ltd on the date of the de-merger.
As a consideration, the shareholders of Marico as on the record date, a date likely to be in June or July 2013, shall be issued 1 share of MaKE with a face value of Rs 10 each at a premium of Rs 200 per share for every 50 shares of Marico with a face value of Re 1 each.
MaKE will be listed on the Bombay Stock Exchange (BSE) and the National Stock Exchange. Listing may take about 60-75 days from the date of receipt of approval of the Scheme of Arrangement from the court.
"The business portfolios of CPB and IBG businesses have been increasingly mirroring each other. This has been especially so after we acquired the portfolio of youth brands including Set Wet, Zatak and Livon earlier this year. We also strongly believe that for the next phase of its value creation journey, the Kaya business should be run in an entrepreneurial manner independently from our FMCG business," the company said in a filing to the BSE.
In the skin care solutions segment, Marico has 107 Kaya Skin Clinics and Derma Rx clinics in India, Middle East, Bangladesh, Singapore and Malaysia.
As on September 30, 2012, Marico's exposure to Kaya Ltd was Rs 180.64 crore (including equity of Rs 73 crore and interest free loan of Rs 107.64 crore). It is proposed that the loan be converted into equity prior to the de-merger. The ownership of Kaya Middle East FZE (part of Kaya group), currently held by Marico Middle FZE (part of FMCG group) will be transferred to MaKE or one of its subsidiaries. Marico Ltd shall further capitalize Kaya Ltd for concluding this transfer.
Saugata Gupta, who currently heads the CPB, will lead the overall FMCG business, as Chief Executive Officer - Marico. Ajay Pahwa, Chief Executive Officer - Kaya, has decided to leave the organisation, to pursue an opportunity outside Marico, though he will continue in his current role till April 1, 2013.
Vijay Subramaniam, who heads the IBG, will take over as Chief Executive Officer of Kaya, effective April 1, 2013. He will be in charge of the Kaya business in India and overseas. The top management will report to Harsh Mariwala, chairman and managing director of both Marico Ltd and MaKE.
However, MaKE will have its own separate board of directors, distinct from Marico's board.
Marico, which generated consolidated revenues of Rs 4,000 crore for the year ended March 31, 2012, has brands such as Parachute, Saffola, Hair & Care, Nihar, Mediker, Revive, Setwet, Zatak, Livon, Kaya, Derma Rx among others. This straddles categories such as hair oil, deodorant, edible oil, fabric care and male grooming besides the Kaya skin care business.
While the firm was largely known for its Parachute hair oil brand in the 90s, it has diversified through a string of acquisitions and the flagship product brand now contributes less than a third of total sales.
(Edited by Prem Udayabhanu)