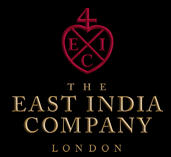 The Mahindra Group has acquired a minority stake in London-based luxury brand The East India Co., both companies said Monday, without disclosing details of the deal.
Established in 1600, The East India Co. used to trade in commodities such as silk, cotton and tea, and was responsible for a large share of global trade for more than two centuries. The company was re-launched last year as a luxury brand selling high-end food products.
The company was acquired by its current CEO Sanjiv Mehta in 2005.
The investment seems to have been made via the group's private equity arm Mahindra Partners. Zhooben Bhiwandiwala, Executive Vice President and Managing Partner, Mahindra Partners said in the statement: "We see this as an excellent investment opportunity - it's an exciting time in the company as the brand's inherent value is being spectacularly unlocked."
The East India Company opened its first flagship in London's Mayfair, and is now looking at global expansion. It plans to invest $100 million over the next five years, expanding into markets in Asia and the Middle East, it said in the statement.
Mahindra Partners, the PE arm of the Mahindra Group, was launched in 2009. In 2010, the group had transferred seven business assets such as Mahindra Logistics and Mahindra Intertrade to the PE arm. (See our earlier story).
The Mahindra group owns one of India's largest automobile companies Mahindra & Mahindra Ltd., and outsourcing company Tech Mahindra Ltd.