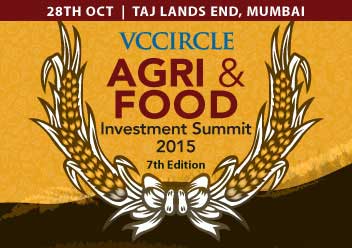 The agri and food sector, which is considered as one of the primary ingredients of a thriving economy, has seen a lot of activity in recent times. When it comes to the agri and food space, there is rural India, with significant challenges and opportunities, and urban India where expectations and evolving tastes of consumers are revolutionising how we view food. A multitude of macro challenges, such as climate change, water mismanagement, wastage, pricing imbalances and food scarcity make it even more vital for India's vast agri-business companies and entrepreneurs to pursue breakthroughs with technologies, innovations, product development and quality.
When it comes to consumers, especially in major cities, changing demands and preferences have given rise to a vibrant ecosystem of 'foodpreneurs', who have leveraged digital, particularly mobile, platforms as well as a strong inflow of new capital to build a food ecosystem that is rapidly blurring the lines between food retailing, packaged food, prepared food delivery, food services and surrounding food technology infrastructure. So what do better, stronger links with agri supply chain look like? What can they mean to the primary agri aggregators, vendors, food services chains and ultimately, end-consumers? How are new-age farm IT & analytics solutions helping accelerate development of farmers and other primary agri-businesses? Is India embracing or resisting food patterns from the West? Will trendy but growing niches, such as professional cattle farms, microbreweries, cold-press juices, frozen desserts, confectionary & organic health-foods morph into viable businesses in the long-run? How can food-related businesses become more streamlined & integrated?
These are the vital questions that will be asked and answered at the 7th edition of VCCircle Agri & Food Investment Summit on October 28 at Taj Lands End Mumbai, a one-of-its-kind gathering of entrepreneurs, industrialists, support services providers, investors and 'foodpreneurs'. Come and join us to discover compelling opportunities, hear from innovative businesses revolutionising the food & beverage industry and understand their links to modern-day supply chain channels, farmers and other agribusinesses. Participants will also get to meet a cross-section of investors looking to support breakthrough ideas and opportunities.
The summits will bring together about 250 foodpreneurs, CEOs, investors and new-age food & beverage innovators, many of whom are disrupting the large mainstream Indian agri & food sector.
Key topics:
Back to the beginning: on mapping digital innovations at the farm input level
Fire-side conversation on investing in agri & food businesses: the debt vs equity investments prism
Innovations in supply chain & cold storage: from farm to the dining table
Can Indian food safety ad standards get more consumer friendly?
How ready is India for an organic food revolution?
Mapping new opportunities in mainstream food businesses – cattle farms, dairy & poultry
Mapping emerging business opportunities in new foods – beverages, bakery & snacks
Mapping technology centred food models – food-tech & out-of-home eating
To look at the agenda in detail, please click here.
To become part of this coveted event, register now or write to Kanika at register@vccircle.com / 0120-4171111.
For branding and sponsorship opportunities, write to Nayab at nayab.k@vccircle.com 
Send us your views, ideas and suggestions on Twitter; use our event hashtag: #VCCAGRI15