New York-based private equity firm KKR & Co LP is in talks with State Bank of India and ICICI Bank to manage and create value from their loan portfolios to under-performing companies.
The PE firm is looking to build a platform to deploy fairly long-term capital and operational expertise to turnaround troubled assets, with banks sharing the future upsides, The Times of India reported.
The proposal--discussed with a few public and private-sector banks--is modelled on Pillarstone, a similar European platform created by KKR for stressed loans in markets such as Greece and Italy.
Apart from KKR, other major funds such as Brookfield Asset Management and Apollo Global management have also looked at opportunities to acquire stressed assets put on the block by lenders.
Lemon Tree in talks with Blackstone, others to sell 10-15% stake
New Delhi-based hotel chain Lemon Tree Hotels is looking to divest a 10-15% stake in the company for around $120-150 million and is holding discussions with private equity firms including TPG Capital Management, Capital International and the Blackstone Group.
The transaction will likely see existing investors including US private equity giant Warburg Pincus and Dutch pension fund APG reducing their holdings, The Economic Times reported citing sources privy to the development.
The deal could be a pre-IPO round of funding as the company is aiming to launch its public issue by the last quarter of this fiscal 2017 or next financial year to raise around Rs 1,000 crore, the report said.
Lenders may take control of Patel Engineering under SDR scheme
Lending Memo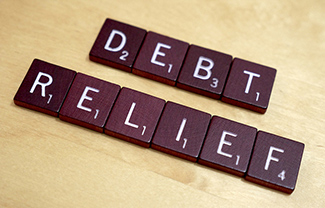 Lenders to Mumbai-based Patel Engineering Ltd are looking to convert some of the company's debt to a controlling stake under the strategic debt structuring (SDR) scheme.
The company had a standalone debt of Rs 4,103 crore as on March 31, 2016, according to data available on Capitaline, the Mint reported.
As per the SDR norms announced by the Reserve Bank of India last year, banks can convert their debt into majority equity in the company if they feel the need to change management.
Other firms whose lenders are known to have invoked SDR include Electrosteel Steels Ltd, Ankit Metal and Power Ltd, Rohit Ferro-Tech Ltd, IVRCL Ltd, Gammon India Ltd, Monnet Ispat and Energy Ltd, VISA Steel Ltd, Lanco Teesta Hydro Power Pvt. Ltd, Jyoti Structures Ltd and Alok Industries Ltd.
Mizuho Financial, Credit Saison in race to buy GE Capital's stake in SBI Cards
Mizuho Financial Group Inc, Credit Saison Co Ltd and Carlyle Group are among the shortlisted bidders for GE Capital's stakes in two companies that are into payments services and payments technology, The Economic Times reportedciting people familiar with the matter.
GE Capital is divesting its non-core assets including its minority stake in the joint venture with State Bank of India. The two companies in which it is looking to sell its holding run SBI Cards, which has the third-largest credit card base with 3.6 million cards and a 15% market share, the report said.
SBI entered the credit cards business in 1998 by partnering GE Capital India. The largest Indian lender is not keen on buying the stakes, as it conserves capital amid a pile-up of thousands of crores of rupees in bad loans.
Govt may approve merger of SBI, associates soon
The government is likely to approve the proposed merger of State Bank of India and its five associate banks and Bharatiya Mahila Bank shortly, finance minister Arun Jaitley said, according to a report in The Hindu Business Line.
"Government policy by and large supports consolidation. I had indicated it in the Budget itself," Jaitley said after his quarterly performance review meeting with chief executives of public sector banks.
Last month, SBI had said that it was seeking the government's approval to merge its five associate banks — State Bank of Bikaner and Jaipur, State Bank of Hyderabad, State Bank of Mysore, State Bank of Patiala and State Bank of Travancore — and the newly created Bharatiya Mahila Bank with itself.
SBI fully owns State Bank of Hyderabad and State Bank of Patiala and has majority stakes in the other three.
RBI proposes to float two funds to revive firms under SDR
Reuters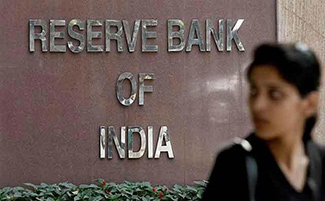 The Reserve Bank of India has proposed that banks should jointly float two funds to revive companies unable to repay debt, according to a repor in The Hindu Business Line.
While one fund could temporarily take over ownership of defaulter companies by injecting capital in them, the second fund could provide working capital for day-to-day operations of these companies, the report said.
The move comes as banks are not making any headway in effecting ownership change in borrower companies under the strategic debt restructuring mechanism, though the lenders have converted loan dues into equity shares in some companies.
Dilip Shanghvi, Adani, Ruias may bid for oil blocks
Billionaire Dilip Shanghvi of Sun Pharmaceutical Industries Ltd, fellow billionaire Gautam Adani and the Ruia family of Essar are among those looking to bid in India's upcoming auction for 46 small oil blocks, The Times of India reported.The auction is slated to start on July 15.
Adani is looking to bid for the blocks through Adani Welspun Exploration, a 65:35 joint venture between Adani group and the city-based Welspun group, the report said. Shanghvi is all set to fray through Sun Petrochemicals, a company he floated with his personal investments. The Ruias are looking to bid through Essar Exploration & Production.
Indian Oil Corp, Bharat Petroleum and PE firms such as India Capital and Capital Fortunes and several other companies also attended the first road show for the auction in Mumbai, the report said.