We are excited to announce two engaging keynotes at the fifth edition of VCCircle Consumer & Retail Investment Summit on March 13, 2014 (Thursday) which will be held at Trident Nariman Point, Mumbai. 
A key addition to the agenda is Kishore Biyani, Group CEO, Future Group, who will be interviewed by VCCircle's managing editor Shrija Agrawal on his entrepreneurial journey and how he sees the retail industry is expected to move ahead in the coming years.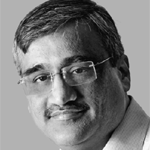 Kishore Biyani is Group CEO of Future Group, which runs businesses such as Big Bazaar, Food Bazaar and Future Retail, formerly known as Pantaloon Retail.
The event will also see a keynote address to be delivered by A Mahendran, CMD, Global Beverages & Foods Pvt Ltd, who will shed more light on the outlook for consumer sector and the potential for greenfield (organic) investments.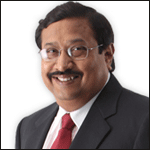 Mahendran is chairman & MD at Global Beverages & Foods Pvt. Ltd. In his previous role, he was MD at Godrej Consumer Products from 2010 to 2013 and led the company's efforts to go global.
Mahendran has also served on the board of the Multi Commodity Exchange (MCX) and is part of several industry forums such as FICCI, CII, Crop Care Federation of India and the Pest Control Association of India.
To know more about their success stories, their views on the consumer sector and their experiences in building large Indian consumer businesses in India, sign up now.
Besides these keynote talks and VCCircle Showcase, the conference will focus on: Mapping short- to long-term view on Indian consumer market, and various sector-focused panels such as:
i) Packaged Foods, Bakery, Frozen Foods & Dairy products
ii) Cosmetics & Personal Care Brands iii) Food Retail & QSR chains iv) Wellness, Health & Beauty Services
v)  Apparel and Retail space 
For more details on the agenda, click here.
The conference will bring together 200+ top CEOs, senior executives representing India's biggest and emerging consumer companies, and leading institutional and private equity investors.
 The summit attracts speakers from the various sub-categories within the Indian consumer space. Click here, for more details about the speakers.
For registrations, write to Sandeep at register@vccircle.com or call 0120-4171111.
For sponsorship, write to: varun@vccircle.com.