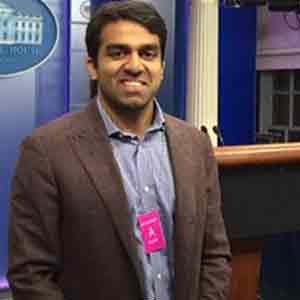 Taking cue from Azim Premji and NR Narayana Murthy, the business tycoons who floated their own venture investment arms, Sajjan Jindal, chairman of $11 billion JSW Group, is launching a venture fund with an initial corpus of Rs 100 crore ($15 million).
JSW Venture Fund, which will be overseen by Parth Jindal, son of Sajjan Jindal, who is currently pursuing his MBA in Harvard Business School while the group has appointed Gaurav Sachdeva as managing partner of the upcoming venture which awaits regulator's approval.
When contacted, Seshagiri Rao MVS, joint managing director and group CFO of JSW Steel, said, "We are at an exploratory stage and still working on the details. Therefore, we are not commenting on it."
A company spokesperson too declined to offer more details and questions emailed to him remained unanswered. A report in The Economic Times two days ago had said the fund would be up to Rs 100 crore and it was confirmed by an official who did not want to be named.
Sachdeva, who was formerly general manager of Brand Capital, the strategic investment arm of the media house Bennett, Coleman & Co Ltd (BCCL), will be setting up a team in the next few months, said the official mentioned above.
"It will take one-two quarters for the fund to kick-start operations," he said. "If the fund finds more opportunities to invest, the corpus can become larger," he said.
While the key focus of the fund will be on internet and technology startups, it is yet to firm up its plans as to whether it should focus on other sectors and geographies beyond India. Other than Sachdeva, JSW does not seem to have appointed any key executive to run the fund while the top group executives are charting out initial strategies.
The group veterans including Seshagiri Rao and executive director Dr Vinod Nowal and advisors including independent director on the board Punita Kumar Sinha could play guiding roles for the fledgling fund. Punita was previously senior managing director of private equity giant Blackstone Group, senior portfolio manager of The India Fund, The Asia Tigers Fund and The Asia Opportunities Fund.
Punita joined as independent director on the board of Fairfax Holding Corporation, the India focused investment platform launched by Indian-origin Canadian investor Prem Watsa.
The managing partner of the fund Sachdeva had previously worked with Citibank, Bank of America and Infosys. JSW Group scion Parth Jindal, who will play a key role in the overall vision and strategy of the fund, joined its flagship company JSW Steel as a senior analyst three years ago and has interest in its sports business too. He is CEO of Bengaluru FC, the football club owned by Sajjan Jindal.
Indian industrialists have been increasingly floating private investment arms and funding early stage companies in the past decade or so. For instance, Azim Premji, chairman of IT services major Wipro and third-richest man in India, launched PremjiInvest which has over $1 billion assets under management across 30 companies including Jasper Infotech (Snapdeal), Myntra, National Stock Exchange of India Ltd, Tata Capital, Manipal Education and Medical Group, Future Lifestyle Fashions Ltd and Trent Ltd.
Founded in 2009, Infosys co-founder NR Narayana Murthy's Catamaran Ventures has assets worth $128 million under management across 10 companies.
Another Infosys co-founder Nadathur S Raghavan's 15-year-old Nadathur Estates Pvt Ltd has a diversified portfolio of $600 million assets under management.
Patni Computer's co-founder Gajendra Patni's son Amit Patni leads Nirvana Ventures which runs a $75 million fund which invested in half a dozen companies including Housing.com. The firm is raising another $100 million.
UTV founder Ronnie Screwvala's Unilazer Ventures has a diversified portfolio of two dozen companies.
According to VCCircle's financial research platform VCCEdge, venture capital investment in India has grown tremendously with $3.67 billion flowing to domestic startups in 291 deals so far this year. It was $2.4 billion in 304 deals in 2014.