Infosys announced early last week, the acquisition of UK based SAP consultancy, Axon for a consideration of £407 million ($753 million). The buy-out is at £6 a share, a 19.4% premium on the latest closing price and a 33% premium on the average closing price over the last six months.
The deal, if successfully completed, will be India's largest outbound IT M&A deal and beats Wipro's last acquisition in size, and sets a new benchmark for outbound IT M&A in India.
Is it a good business strategy?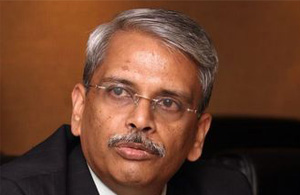 Infosys has great clarity on the 'why' of acquisitions, and seems to have made an 'acquisition supporting their strategy', not vice versa. One gets the sense that they would have even waited for a couple more years if they did not see the right fit. The market potential of SAP and consulting is widely known, and more importantly supports Infosys' stated strategy to take on the likes of Accenture. This works well for Infosys more than a large IMS or ADM acquisition. This also continues the trend of bigger buys with 'services' focus like ERP/SAP just like Wipro's IMS focus.
The reasons for the buy are simple – SAP, Europe and size. Almost 20 per cent of Axon's revenues come from high-end consulting and the remaining from SAP implementation services. The acquisition would boost Infosys' presence in the high-margin consulting and business transformation business, a segment Indian companies are trying to master for years. These will help Infosys win larger deals as well as boost margins and brand image.
And then there is Europe, which Indian IT giants love, as a simple de-risking strategy with the US continuing to present macro challenges. Axon derives 61% of its revenues from EMEA and only 34% from North America. Infosys currently derives less than 30% of its revenues from Europe and would love to up it towards 40% and this acquisition works very well to realize that objective.
Add to that, the fact that there are not many assets out there with this size and this continuing to be a scale game, makes it a critical aspect to pay a premium. Building it organically can consume 2-3 years and thus delay the march to global leadership.
Caveats for Infosys – single-mindedness around consulting and ignoring other fast-growing services and not investing enough on IP/technology/new geographies.
The price represents a multiple of 13 times 2007 EBITDA and twice revenues. Axon's half year results suggest an annualized revenue figure of £244 million with an EBITDA of £40.7 million for the year 2008. Based on these forecasts, the agreed price represents a multiple of 1.67 times forward revenues and 10 times forward EBITDA and hence not cheap.
Axon's 15% operating margin compares favorably with a number of its European peers. However, this is significantly lower than the margins of Infosys, hence markets are nervous that this deal could turn marginally dilutive for Infosys, and hence the negative impact on Infosys' stock price after the announcement. Infosys will argue that an improvement in margins is imminent – and they are right. Post-integration, if "cross-selling"-driven growth and offshoring are both fully leveraged, operating margins can be improved to 20-25%.
A good deal but expensive
In summary, the deal is good and right for Infosys, but a trifle expensive. Remember it looks expensive to us in the current environment. If we look back later and see Infosys having successfully integrated and pulled up the profitability as they are reputed for, this could look like a great deal. On the accretive question, it is most likely to be neutral to marginally positive, since the growth and profitability upside cannot be underestimated.
Will Infosys integrate successfully?
That is a safe bet to make, considering Infosys execution track record and its success in the much smaller, but not easy, Australian acquisition. At the end of a 2-3 year period, Infosys is known to have met with internal benchmarks on the previous acquisition. This one is much bigger on revenues, but still not more than 8% of the FY09 revenue guidance (INR @42 to a dollar).
Added to this, Axon has completed 3 acquisitions in the last few months, and good planning and integration will be expected and hence a higher probability of success. Infosys will do well to watch out for cultural and HR issues much more than customer issues or accounting procedures.
What this means for IT M&A in India
This legitimises M&A for IT sector in India more than any of the their previous IT acquisitions. That M&A helps achieve objectives like market leadership and competitive advantage, was never in doubt, but after this, inorganic strategies for midmarket and smaller companies will seem much more of a solid choice. Infosys has that kind of impact on the psyche of the industry and will henceforth make strategic acquisitions for others honourable, legitimate and a valid strategic choice.
Wipro, for example, had a stated strategy for inorganic growth, but Infosys is known to do it only where it made more than 100% business sense, hence it is likely to have much more 'industry impact' and help further accelerate the maturing of Indian IT's inorganic story. Also it will create best practices on large acquisition integration.
The next 30 days are understood to be critical for Infosys as this is the period during which a competing bid could be tabled. In the event that Axon accepts a competing bid, Infosys is entitled to a breakaway fee - the chances of this occurrence are believed to be low.
Wipro-Infocrossing was $600 million. Infosys-Axon Global is $750 million. You get the sense that this is not over. The next one will perhaps top a billion dollars. Game on in Indian IT. TCS, are you listening?
(Kris Gopalakrishnan, CEO, Infosys: Picture: India Today Group)